Rovio Mobile the company behind angry birds announced at Google I/O that the game will now also be available to play online on Google Chrome Browser.
For those of you who don't know what is Angry Birds, it is a puzzle video game developed by Finland-based Rovio Mobile, in which players use a slingshot to launch birds at pigs stationed on or within various structures, with the intent of destroying all the pigs on the playfield.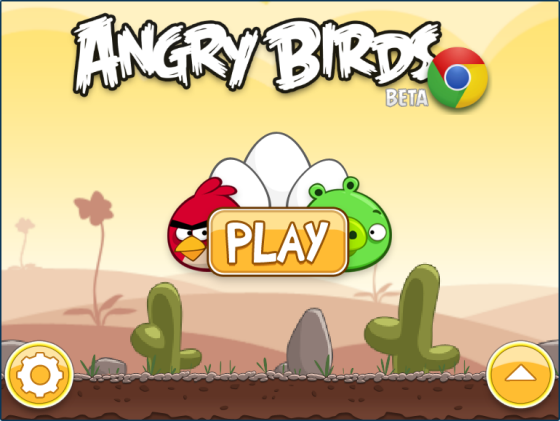 This game was first launched for iOS then after getting great response from people, its versions for various other platforms including Android, Windows, Play Station, etc, were designed. And now the company launched its very first online version for the Google Chrome Browser.
The online version is built using WebGL and using local-caching for offline access, that allows full game experience online in your Chrome browser.
The game is available in two versions – Standard version and High Definition (HD) version. Both works fine here.
I like playing Angry Birds and I usually do that on my Android phone. But now I can enjoy it online on a bigger screen.
Are you expecting the company to launch the similar version for other browsers? How was your experience playing Angry Birds online? Do share with us all these in the comments.
[via HellBoundBloggers]