Namit Gupta is a tech enthusiast who likes to explore and learn new things in the tech world. He loves the internet and spend much of his time online. Blogging happened to him accidentally in Oct 2009 and since then has become an important part of his life.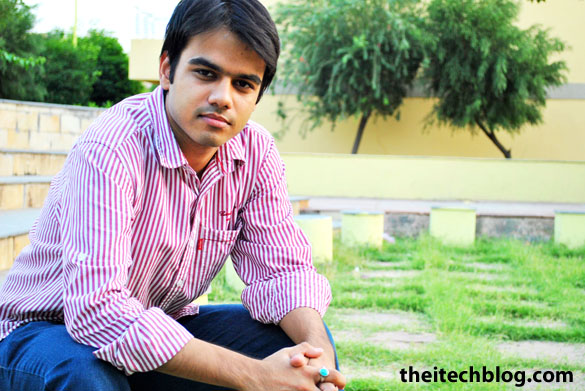 He authors the popular Theitechblog where he writes tips tricks and 'how to' articles about computer software, consumer gadgets, and web applications.
You can find Namit on Twitter, Facebook and on Google Plus. Reach him at contact@namitgupta.com
About Theitechblog
Theitechblog, launched in Oct, 2009, is among the Top technology blogs on the Internet. The purpose of this site is to help you make your digital life more easy and productive.
Theitechblog averages more than 30,000 page views per month and has been quoted in publications including Hindustan Times, Dainik Bhaskar and Times of India.
Follow Theitechblog on Twitter and Facebook.
Subscribe to Feeds via RSS or Email to receive instant updates.
In Print