Ever wanted to download a Facebook video shared by your friend? Some of the Videos are embedded via video-sharing websites like YouTube while others are native Facebook videos, which are directly uploaded to Facebook. I have already shared a trick to download YouTube videos. I will now share with you a simple trick to download the native Facebook videos.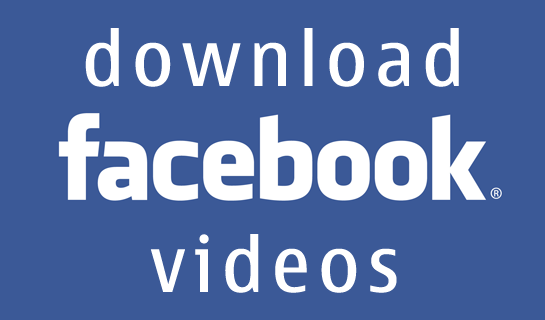 The easiest way to download Facebook videos is via an online service DownFacebook. The service provides you two options by which you can download the Facebook Videos:
First Option, The Easiest way:
When viewing a video on Facebook, simply add the word "down" just before "facebook.com" in the link at the address field of your browser. For example if you're watching this video:
http://www.facebook.com/video/video.php?v=70409658791
Just add the word "down" to look like this:
http://www.downfacebook.com/video/video.php?v=70409658791
Now just load that link into your browser (enter or click Go) and follow the instructions to download the video from Facebook.
Second Option:
1. Goto downfacebook.com
2. Paste the video link in the text field below "Paste video link/ url."
3. Press "Download video!" button
You can also use FacebookVideoDown another online service or the PC Tools like IDM (Internet Download Manager) or SpeedBit Video Downloader to download Facebook Videos.
You may also like: Download Complete Facebook Photo Album of your Friend in a Single Click.