I am feeling immense pleasure in announcing that Theitechblog has complete 100 posts! This blogging crusade begun 5 months back and is still moving forward with same zeal and enthusiasm.  You can call this post a tiny travelogue of my blogging journey.
When Theitechblog took birth I was a novice in the vast world of blogging.  Here I would like to mention that I was new to blogging but not to web designing. I had already designed few websites.
My college senior Ankit Duseja, whom I happened to meet 6 months ago introduced me to the concept of blogging. He was a great help and guided me through. Thanks Ankit.  Then I sat and pondered upon the idea of starting a blog as I used to spend much time on internet surfing constantly.  Many a time I came across interesting ideas, concepts, inventions, innovations, creations etc., in the field of IT, so I thought why not to share this sea of knowledge with others? There was no better medium than a blog!
As I was very new to blogging I made many mistakes all these months. Though the mistakes cost me a lot of time and energy but it was a process of constant learning. I am still learning and acquiring knowledge to hone my blogging skills.
My main source of inspiration among professional bloggers in India is Mr. Amit agarwal ( I believe that he is God for every Indian blogger!). The others who are excelling in this field were also a huge source of inspiration and learning specially Mr. Harsh Agarwal (I was impressed by the money he makes and his standing among indian bloggers), Mr. Mani Kartik( his seo expertise is outstanding) and  Mr. Honey Singh ( His blog design is indeed very charming).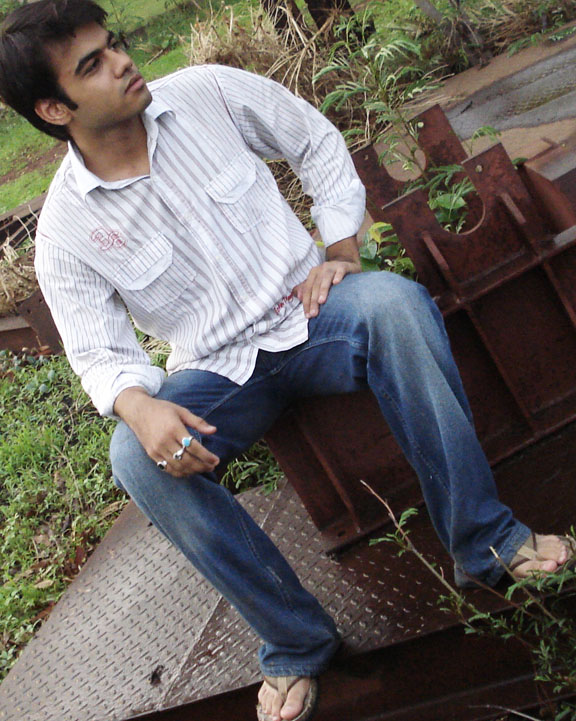 The journey to this post was not very smooth. It was full of ups and downs. The major problem was my command over English language. I have in my mind a very fair idea so as to what to write but I feel trouble expressing my self. Then a very good friend of mine Nikita Anand helped me out by restructuring the sentences of some my posts (she rendered her editing skills for this post also :)). Thanks Nikita.  But the biggest bump came when I met with a road accident after the completion of my 100th post a week ago.  The accident has resulted in a collarbone fracture, 11 stitches on head and a tattered body.  But my crusade will never cease. I love blogging and quitting it is something impossible for me. It is an addiction stronger than any other.
I will be really glad if the readers come out with suggestions and comments so that Theitechblog accomplishes more and moves forward with more reader friendly approach. Please be frank with your opinion. A good blogger welcomes both appreciation and criticism wholeheartedly. I would love to hear from you.