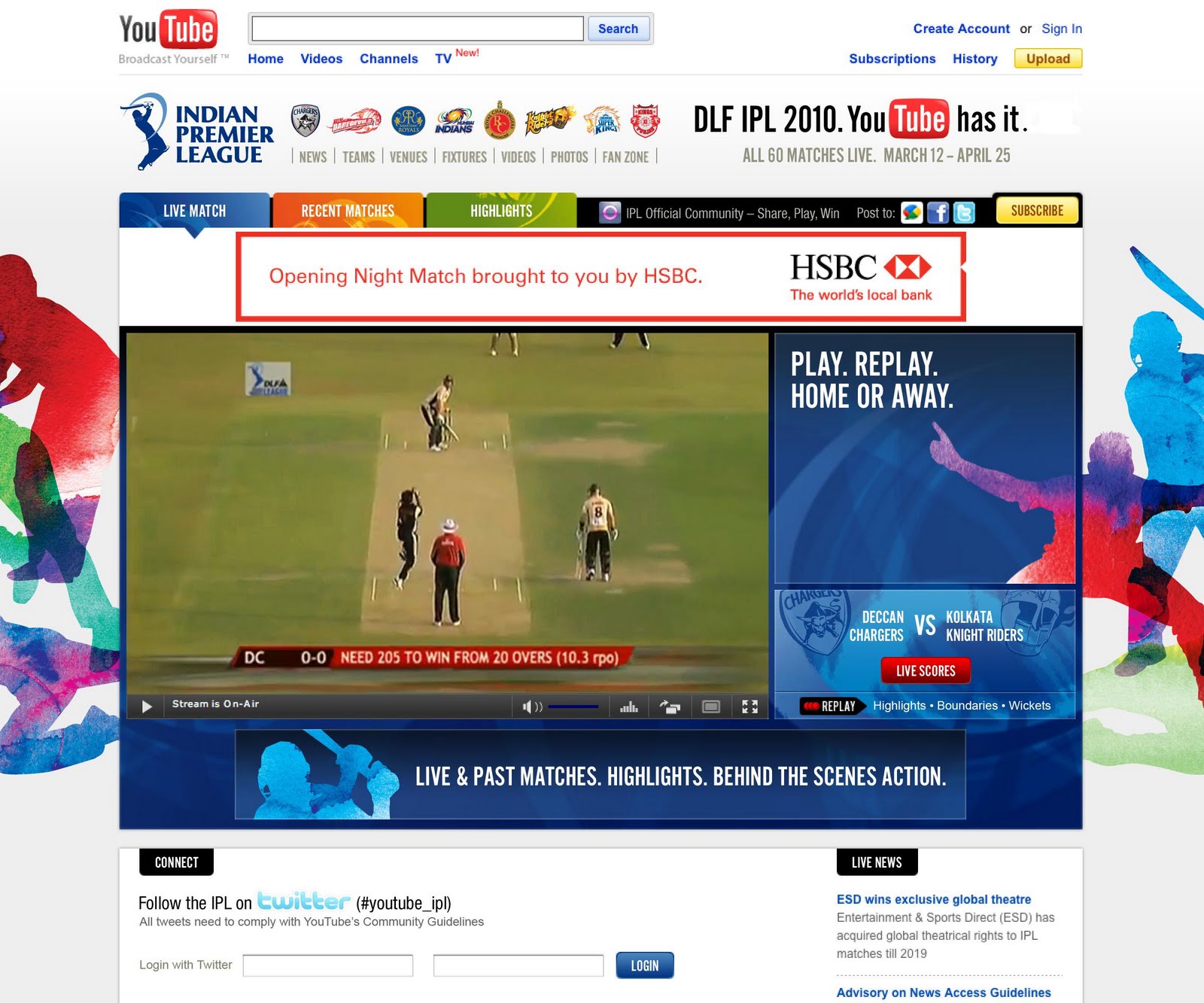 Tonight the Deccan Chargers and Kolkata Knight Riders will face off in Mumbai at 8PM IST, the match can be watched live on IPL's Official Youtube Channel (www.youtube.com/ipl). Fans can watch matches, highlight videos, player interviews and much more on the IPL's Official YouTube Channel.
On the IPL Channel, you'll see three tabs:
Today's Matches: This is where you can watch streamed matches as they happen. (Note that the stream will be delayed by a few minutes.) Click through at any time to see the match scorecard.
Recent Matches: Catch up any time on the full action of matches that have already happened. Watch Sachin cream the ball through the covers, Warney taking his latest wicket and more.
Highlights: If you're short on time, check in here for short videos of player interviews, match highlights, greatest plays and more.
Take part in the IPL discussion on Twitter with YouTube IPL hashtag(#youtube_ipl).
Join on Facebook by becoming Fan of the Official Facebook Page for the Indian Premier League(www.facebook.com/IPL).
You can also join Official DLF IPL Community on Orkut(www.orkut.com/ipl).
[via
Official Google Blog
]