You can now watch some of the popular full-length Hollywood and Bollywood movies on YouTube for free. The movies are available in both high quality and standard quality versions. Although you will not get to watch latest releases but you can anytime enjoy some of the best old movies and the ones released in the recent past.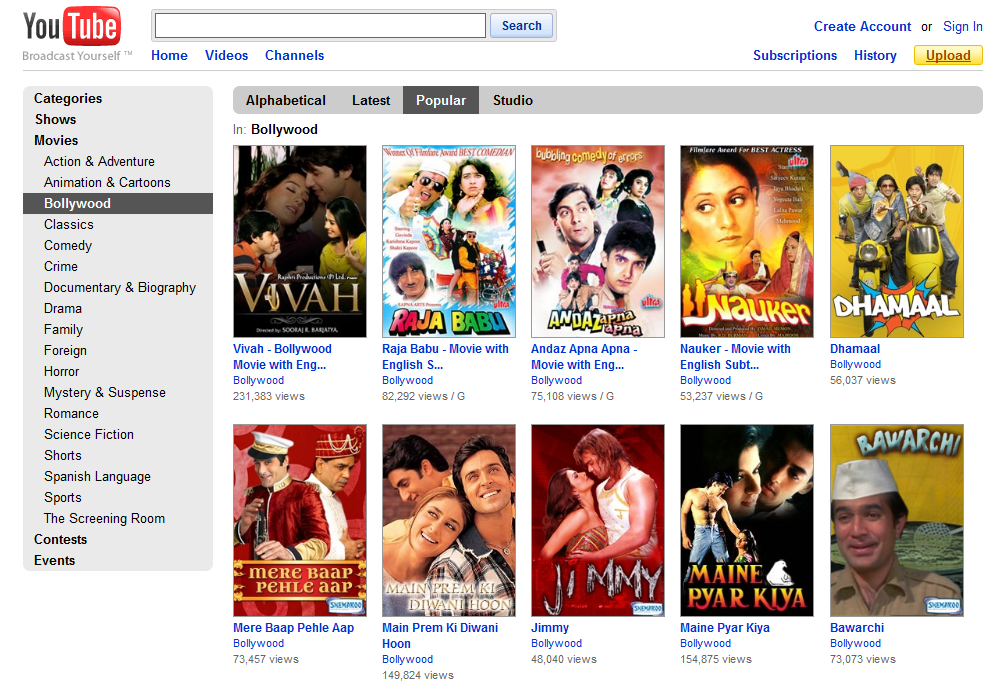 This service of YouTube is really appreciable as we get to watch some really great movies anytime anywhere. The YouTube movies database is not only limited to Bollywood or Hollywood it also consists of some really popular documentaries and biographies. The movies are properly categorized for you easily get to the one you want to watch.
Following category movies are available on youtube's movie channel:
Action & Adventure, Animation & Cartoons, Classics, Comedy, Crime, Documentary & Biography, Drama, Family, Horror, Indian Cinema, Mystery & Suspense, Romance, Science Fiction.
With so much collection of interesting films I am sure you will never get bored again. Goto youtube.com/movies and start exploring the YouTube's large movies collection.