Shrink Pic, a Windows tool, optimize images (resize, format change) automatically before uploading to the web, it silently works in background, eliminating the need to manually optimize the image before using on internet. Its a free tool and works great with single and even multiple images. A very useful tool for those who regularly upload images to internet, facebook users, flicker user, etc.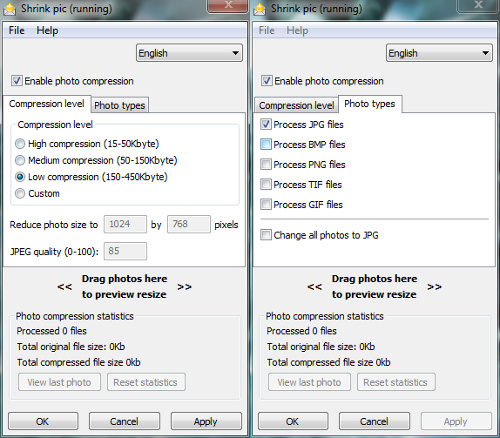 Shring Pic works with almost all applications, whenever you upload, attach or send any picture over internet it detects and optimizes the image automatically. The optimized image is saved in a temporary directory without effecting the original one. If you want to disable it, all you need to do is uncheck an option in your system tray—and re-enabling it is just as easy.
Shrink Pic is freely available at link.
(via Lifehaker & AddictiveTips)
You should also look at Optimize your Images with this Great AIR Tool.