If you love watching latest or old hollywood / bollywood movies, you may try the following online streaming and catalogue websites. These sites let you watch high quality movies online for free.
1. Zmovie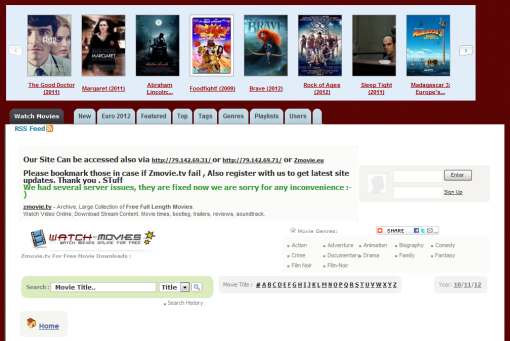 It consists of a large collection of hollywood movies available for online streaming. You will get multiple movie streaming links on the website. You may select your favorite streaming service for watching the movie. If you didn't like the quality of streaming, you may select another link. With the movie ratings you will also get to see the ratings for the streaming quality, thus making it easier for you to choose the best quality streaming.
2. Movopia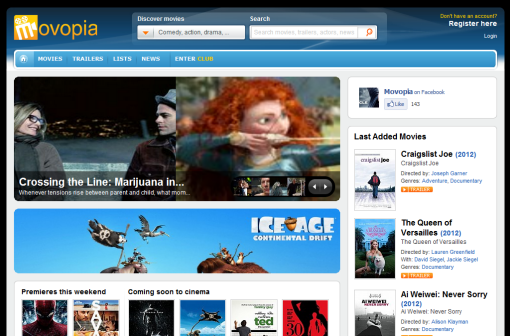 This website has a collection of both hollywood and Bollywood movies. Movies are categorized as animation, cartoon, documentary, etc. Many movies are also available in high quality DivX format for download. This site also provides ratings as per streaming quality.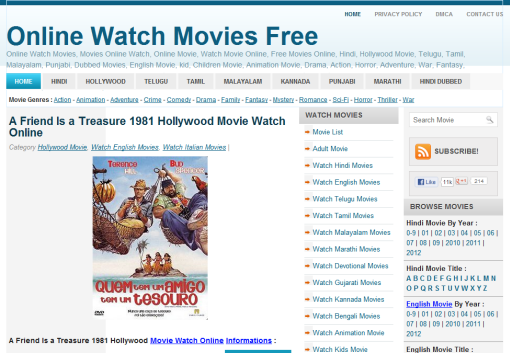 Like the previous one, this site also has a large collection of hollywood and Bollywood movies. It also consists of many other Indian language movies such as in Hindi, Tamil, Telugu, Kannad, Malayalam, Punjabi, etc. You can get the streaming links of all these movies on this website. Hindi dubbed english movies are also available, mainly for people who find it difficult to understand English language. It also lets you download some of the movies.
4. Emol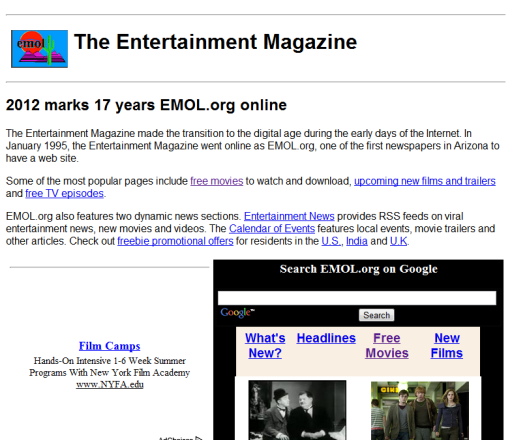 If you like to watch old and popular hollywood movies, this site is for you. After you open the site, click on the "Watch and Download Free Movies" link to get to the movies page. Now select you favorite movie and enjoy. It also has a large collection of popular old tv programs.
5. Muft.tv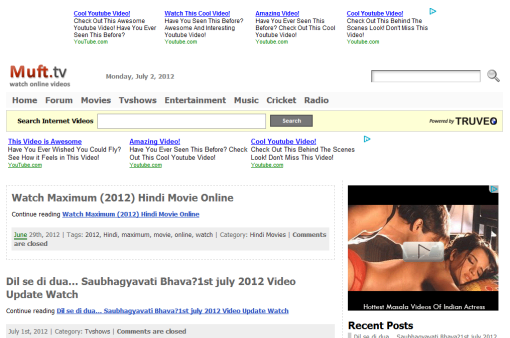 The site is quite similar to zmovie.tv. It provides good quality online streaming links for latest bollywood movies and hindi tv serials. Multiple streaming links are available for movies as well as tv programs. So you may choose the best quality streaming.