Valentines day week has already started. If you want to give a little romantic touch to your Android phone, here are the best Valentine's Day Wallpaper Apps for you –
Live Wallpaper Apps
Free –
Sweet Heart Live Wallpaper – A stunning live wallpaper of shining and drifting hearts. Make you and your lover full of sweet and romance.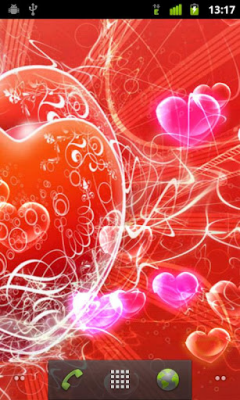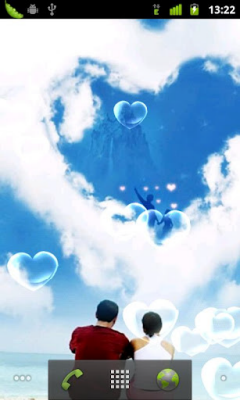 Valentine's Dancer – A couple of lover dance on the moon with flowers around on Valentine's day!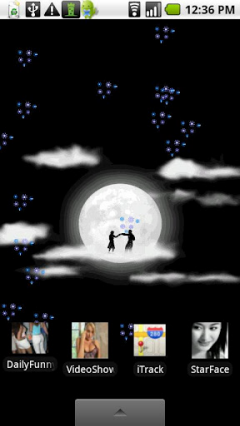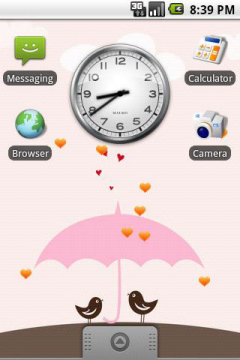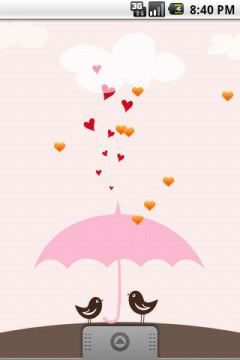 Valentine's Photo Heart – Display pictures of friends & family in a cute heart-shaped frame right on your mobile screen. Touch the screen to make kisses, drag to draw hearts.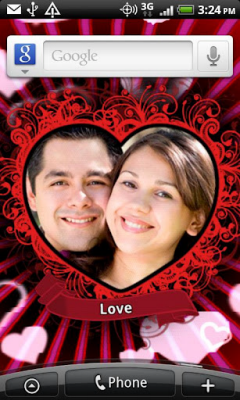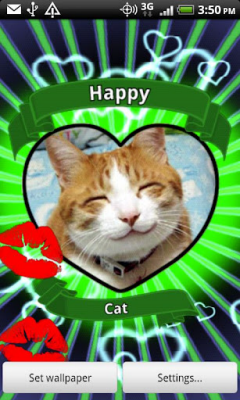 Hearts Live Wallpaper – A beautiful live wallpaper with hearts floating for Valentine's Day or pleasure. You can also change different color themes, heart colors and number of hearts floating.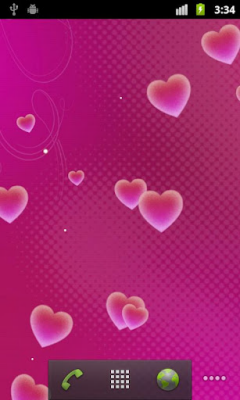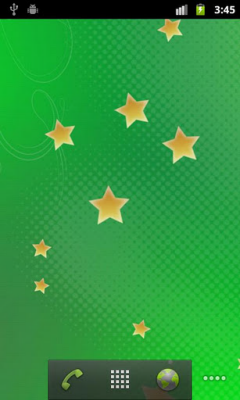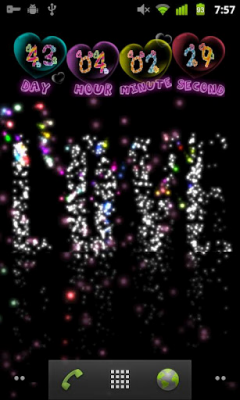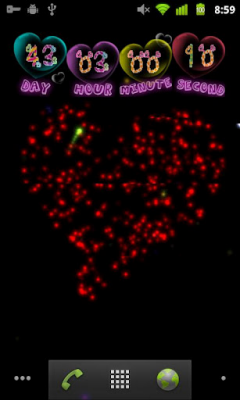 Love Echo Live Wallpaper – Stunning love echo with sweet words and honeyed phrases. Lots of lively and lovely particles consist of heart. Make your Valentine's day full of sweet and romance.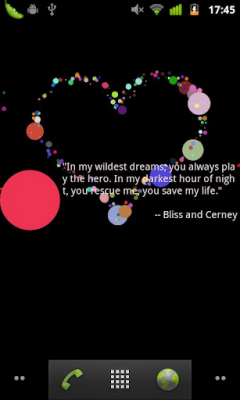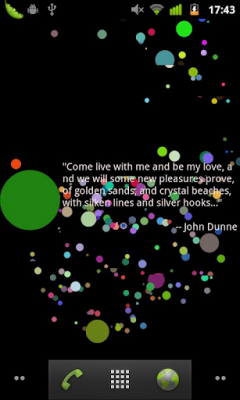 Premium –
Be My Valentine Live Wallpaper – Be my Valentine is the Live Wallpaper that will give a colorful and romantic touch to your smartphone. It is a special gift for the sweethearts of every age. If you will pop the hearts moving on the background, then famous love quotes will appear framed in an ancient styled parchment.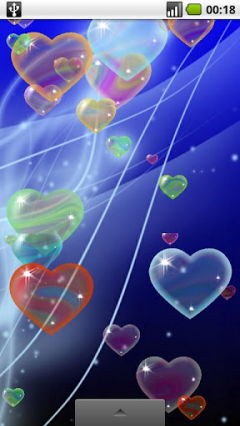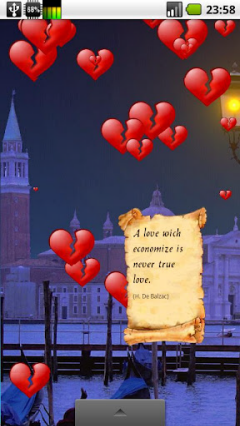 KF Hearts Donation – A beautiful live wallpaper of colors and drifting hearts, just in time for Valentine's Day! Fully supports home screen switching and landscape mode.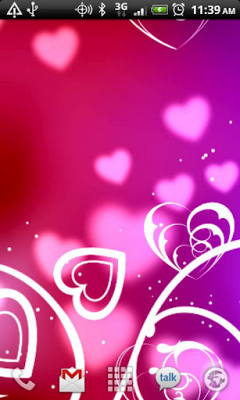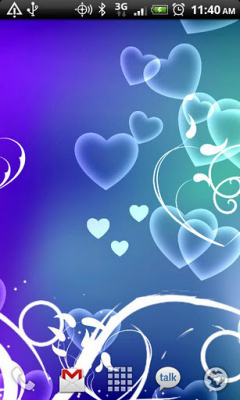 General –
Romantic Love Wallpaper (Free) – This app has hi quality images of love, romantic moments and love quotes. App allows you to save the wallpapers into the SD card, share them with your family or friends, or set as your phone wallpaper applying amazing effects.