SoundCloud is a popular music sharing service. Recording and uploading sounds to SoundCloud is easy. It lets people easily share the uploaded music privately with their friends or publicly to blogs, sites and social networks. (Related: Embed Sound Cloud Tracks on your Website)
SoundCloud does offer an option to download the tracks available on the site, but not every track is downloadable.
If the download option is unavailable for a particular track, any of the following may be the reason for it –
The uploader has reached their download limit for the track and no further users may download it.
The uploader didn't checked the optional 'Downloads enabled' box in the edit mode/upload page of the track. Tracks are by default not downloadable unless the uploader explicitly make them so.
In such situations, users looking forward to download music can try out the following methods –
1. Using Offliberty – It lets you download online content for offline browsing. It support downloading mp3 music from SoundCloud, YouTube and many other websites. You just have to copy paste the track url to the Offliberty and press the 'OFF' button. And you are ready to download your desired track. A similar service is SCDownloader.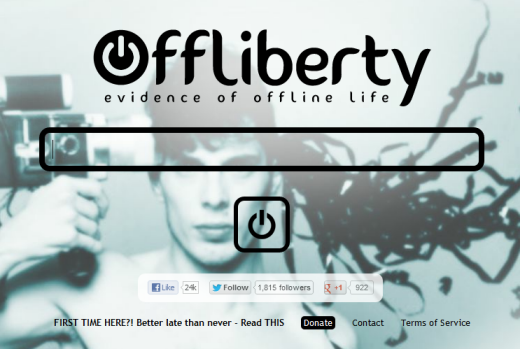 2. SoundCloud Downloader  – It's a windows application. Usage is simple, copy the SoundCloud song URL and paste it in the application. Select your preferred language pressing the flag icons below the text box. Hit Search and it will automatically list all downloadable items that are found. Select the song(s), click the Download button, select an output directory, and it will start downloading right away. A similar application is available for MAC users as well.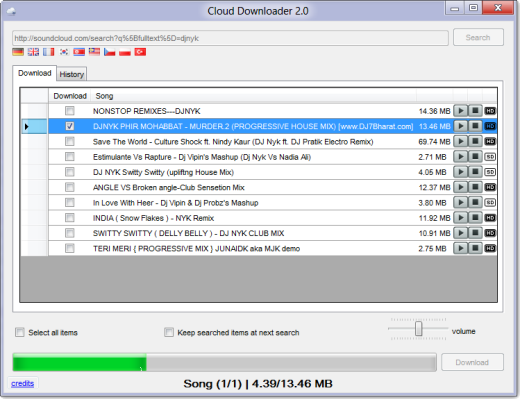 3. Using SoundCloud Super Userscript – It adds options to download all songs from SoundCloud on every page of the music hosting service. The userscript adds a "Use right-click save as to download" link to every song header on SoundCloud which links directly to the mp3 file on the SoundCloud server. A right-click on the file and the selection of Save Link or Save As opens the browser's save as dialog window to save the song to the local hard drive. [via]

The userscript works right out of the box under Mozilla Firefox and Google Chrome. Chrome users can simply install the userscript and start using it right away, Firefox users need the Greasemonkey add-on or a comparable add-on like Scriptish before they can install the userscript in the browser.
These were some of the best option to download mp3 of SoundCloud tracks. If you are aware of any other trick do share with us in the comments below.