Privacy is utmost important for everyone today. And especially with photos, no one wants his or her private photos to be accessible by any unknown person. Facebook is a huge network of people. With millions of people registered on facebook it becomes even more important to take proper measures to protect our privacy. In this article we'll learn about privacy settings of albums / photos on facebook. Facebook offers several visibility levels for photos. Which a user can apply to their photos according to his/her needs.
You may like: How to Hide Friends List in Facebook
How to Protect Albums / Photos on Facebook?
1. Goto your profile / timeline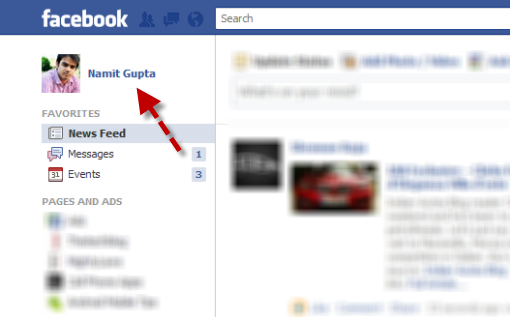 2. Click on Photos; below your cover image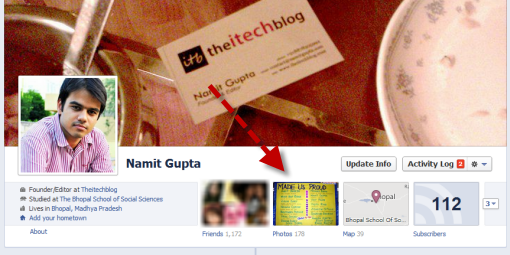 3. Near the album name, click on the down arrow button to select the preferred visibility level. i.e. pubic, friends, friends except acquaintances, only me, custom.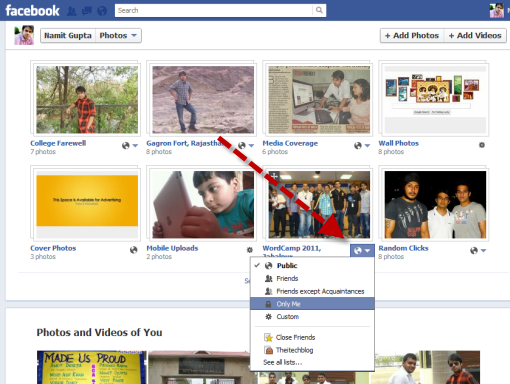 If you select 'public', the photos in the album will be visible to all throughout the facebook. If you select 'friends', the photos will only be visible to your friends and no one else. If you select 'only me', the photos will be visible only to yourself. And in 'custom' you manually specify people; whom you want to show or hide the album from.
Have a look at this video screencast to know more: