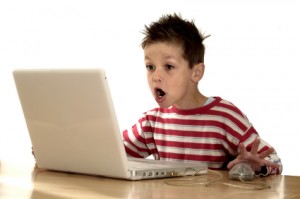 If you want to protect your children from accessing adult, malware and phishing sites on your home computer, then this must be the easiest way to perform such blocking.
You'll have to change your network connection dns server address to the one described below –
208.67.222.123
208.67.220.123
These are the OpenDNS nameserver addresses and part of their FamilyShield service. Its a free service that applies pre configured parental controls to your computer, which block pornography, proxy servers, phising sites and some malware.
Related: Temporary Block / Unblock Websites on Windows PC
To learn about how to setup FamilyShield DNS on your computer or router click here. Or watch the video below.
Whats the difference between setting up FamilyShield DNS on your computer or router?
If you chose to setup dns on your router, sites that contain adult content will automatically get blocked on all your computers, gaming consoles and even mobile phones that are part of your home network.