Few days back I got to use a Windows 7 Starter Edition Laptop. And I was amazed to know that the Starter Edition does not provide any option to change the desktop wallpaper.
In software world every problem has a solution and every restriction has some access or break. Therefore, a solution for the wallpaper restriction of Windows 7 starter edition also exists.
Follow this link to download 'Starter Wallpaper Changer', a tiny tool which lets you easily change Windows Starter Edition Wallpaper.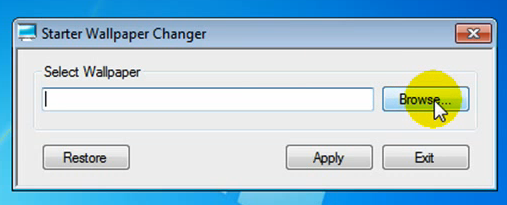 After finishing download, click the application icon to run it directly, it does not require installation. Click 'Browse', Choose your wallpaper.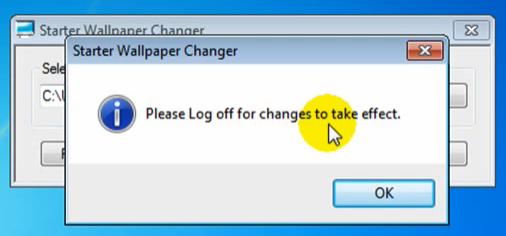 It will then ask you to 'Log off' your computer. Do the same and upon the next log in, you'll find your selected wallpaper on the desktop.
Have a look at this screencast video to know more –