Guest Post by James
Prepaid cell phone plans have become increasingly popular over the years. The best part about prepaid plans is the flexibility. Customers aren't tied to an annual contract, they don't have to do a credit check and they can choose the particular plan that they want. There are several options available and customers can choose from a number of the best prepaid cell phone plans including T-Mobile and Verizon.
There are several reasons why people are attracted to prepaid cell phone plans. Some people primarily use their landline and only use their cell phone in the case of an emergency. Parents often feel that their children will abuse the privilege of having a cell phone and use it to call or text their friends, rather than simply use it to call their parents or use it for emergencies. Some customers don't like having to deal with an annual contract where they're tied down and have to stay with the same company, even if they don't like the product or the service. There are numerous reasons why people prefer a prepaid cell phone plan. And there are plenty of advantages of a prepaid plan.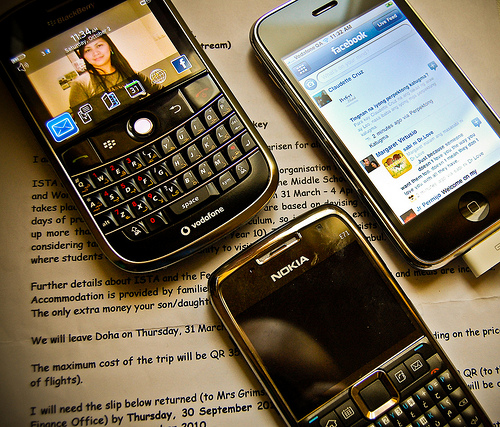 Verizon Wireless offers a $50 monthly unlimited plan that includes unlimited talk, text and web for a basic phone. They also offer daily plans that cost $0.99 a day and $1.99 a day with different message and data rates available. Verizon also offers a 3G monthly plan for smartphones and Blackberry devices with plans ranging from $44.99 a month to $74.99 a month.
T-Mobile is another company that offers several prepaid cell phone plans including monthly, daily and even per-minute plans. Their Monthly4G plans range from $50 to $70 a month and all include unlimited talk, text and web. The only difference between the plans is the amount of 4G data.
The Monthly4G plans also include two $30 plans and a $15 plan. One of the $30 plans includes 100 minutes plus unlimited text and web. The other $30 plan includes either 1,500 minutes or messages, plus 30MB of web. The $15 option has unlimited text messaging and offers minutes at 10 cents each.
Some of the perks of prepaid cell phone plans include no activation fees, no contract and no credit check. All phones include call waiting, caller ID and voicemail. Directory assistance, including 411 calls, is available for $1.99 per call, plus airtime. There are no long distance fees or roaming charges. Keep in mind that these are only a few of the advantages of having a prepaid plan.
Any of the prepaid cell phone plans can be paid for with a debit or credit card, electronic check or by purchasing a refill card at retailers.
Regardless of the reason why you want a prepaid cell phone plan, there are several options. There are numerous prepaid cell phone plans to choose from.
You may like: Recharge Prepaid Mobile Online Free in India
This was a guest post by James, who is a tech enthusiast, enjoys everything technology and writes as a freelance tech blogger in his free time.
image credits: freedomONE1/flikr