For the first time since Windows 95, the Start button is no longer present on the taskbar of the Windows Operating System. And this is the case with the new Windows 8, instead Microsoft introduced the Start screen, which has replaced the conventional windows start menu. Start screen is based on the tile interface similar to the windows phone operating system.
The start button has been removed from the Windows 8 taskbar. The bottom left corner of screen now acts as a hotspot to open up the new start screen. The Start screen can also be accessed by clicking start button on the windows 8 charm bar.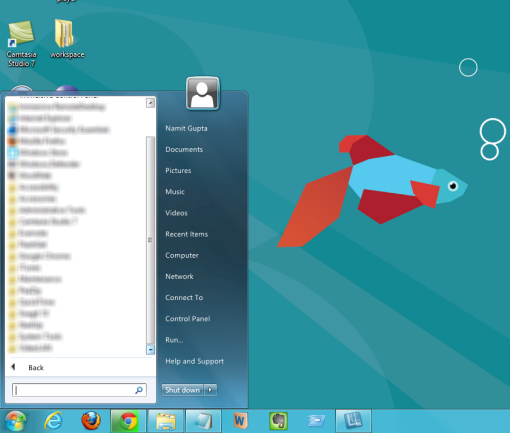 If you are missing the good old start menu button from your Windows PC, install ViStart, a software which was developed to let users customize the start menu of windows 7, Vista or XP. Fortunately it works in windows 8 as well and adds the windows 7 like start menu button to Windows 8.