Getting an education has changed with the advent of the digital age. Learning is no longer limited to the confines of four walls or even a fixed set of GPS coordinates. With most universities offering courses accessed over the Internet, even laptops are just another option for distance learning, given the proliferation of smart phone apps.
Apple has an iPhone application for almost everything, and education is no exception. iPhone education applications are useful for students in all situations, whether they are halfway through college or just beginning an online education program from home. Below are some of the most popular education-related applications for iPhone.
1. Flashcards +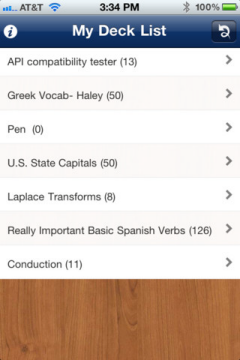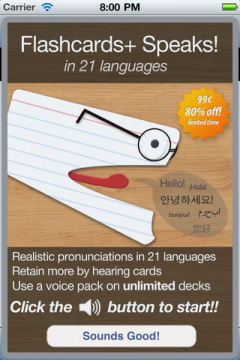 The Flashcards+ application allows you to create virtual flashcards with terms on one side and their definitions on the other. You can use these cards to study for tests or learn material for presentations. With this application, you will never need to buy physical flashcards again.
2. Khan Academy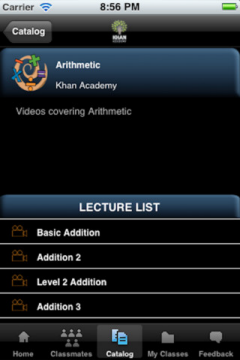 Having Khan Academy on your iPhone is like having a classroom in your pocket. This application features a large collection of instructional videos on every subject you can imagine. The videos explain various educational topics to students, and many even provide demonstrations of experiments or equations. Khan Academy is a very useful tool to have when you miss class. You can use the application to look up videos on the topics you missed, thus allowing you to catch up with the rest of the class in no time.
3. iHomework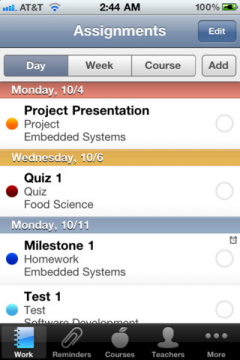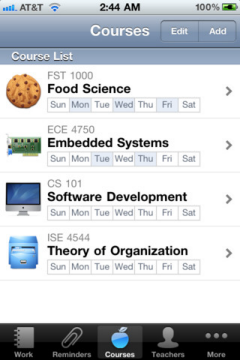 When you are enrolled in multiple courses, you may have trouble remembering your assignments which are due. iHomework is an application that allows you to organize all of your school information on your iPhone. The application will alert you when you need to turn in homework, and it will also remind you to study for your tests.
4. TED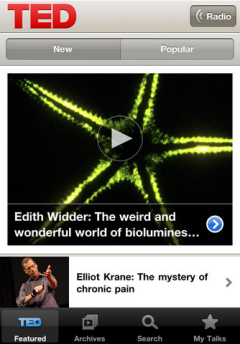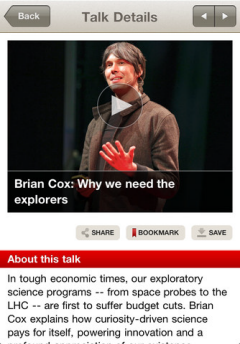 If you are having trouble understanding a certain topic, TED is the perfect tool. TED is an application that brings together information from educators all over the world. The information included on the application can help you better understand your subject matter. You can also use this application to do research for class projects.
5. Universer Unit Converter Pro HD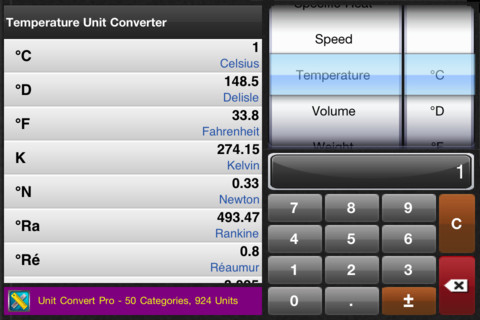 The Universer Unit Converter application allows you to easily convert a value from one unit to another. For example, if you are taking physics class, you may need to convert from pounds to kilograms or vice versa. With this application, you will no longer need to search the Internet for a calculator or perform complex calculations. Instead, you can use your iPhone to make the conversion you need in seconds.
6. ITunes U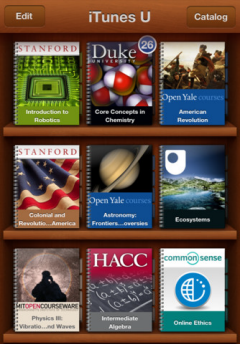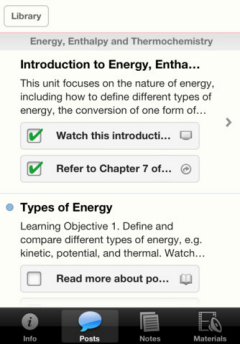 The iTunes U application contains content from prestigious universities all around the world. You can use this application to improve your understanding of a subject you learned in class, or you can use it to teach yourself something new.
This application includes content relevant to all subject areas and skill levels, from the most basic English to the most complicated mathematical equations. The iTunes U application is available on both iPad and iPhone.
Attending school is no small undertaking, especially for students with other responsibilities. It can be difficult to keep up with the subject matter, remember when your homework is due, and catch up when you miss class. However, these education applications can simplify your life and help you succeed in the classroom.
About the author: Lindsey Harper Mac is a professional writer living in the Indianapolis area. She specializes in writing guest posts covering social media and education on behalf of Colorado Technical University. Currently, Lindsey is completing work on her master's degree.