Viber allows free voice calls and messages between Viber users, no matter what the phone platform or the location. It is something of a mix of both WhatsApp and Skype. As it provides SMS feature similar that of WhatsApp and Voice Calling facility like Skype.
Alike WhatsApp, Viber will scan your phone's contact list to check which of your phone contacts and friends are already signed on Viber and automatically adds them to your Viber contacts.
The Viber-to-Viber call and SMSes are absolutely free and works over 3G and/or Wi-Fi.
Note: When you use Viber on a 3G network you might incur operator data charges or internet access fees.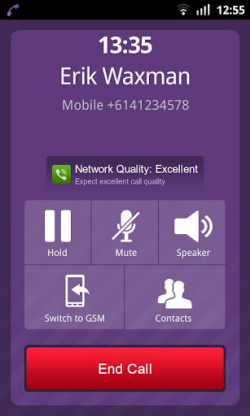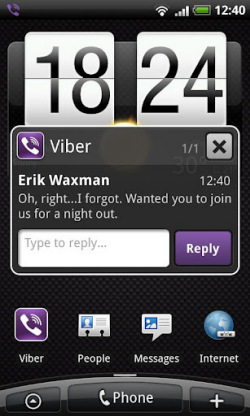 One missing feature in Viber is of Video Calling. Presence of it would have made this app an ultimate competitor to Skype. And on the positive note Viber is absolutely free to use and does not even contains any ads.
Supported platforms – iPhone, iPod touch, iPad and Android. A version for Blackberry devices is in the works.
You may like – Top 6 Sites to Send Free International SMS