Amazon has more than a million book titles, the kindle store contains the largest selection of the ebooks. New releases starts from $9.99 or even less.
Amazon provides thousands of kindle ebooks for free with wireless delivery in under 60 seconds to your kindle, computer, or other mobile device.
But Amazon e-book store does not have any separate categorization for free kindle ebooks. So here I have listed some ways using which you could find and download free kindle books on amazon.com –
Note: If you are outside United States, change your country to "United States" under "Your Account -> Manage your Kindle -> Country Settings". You can find these options after logging into your amazon account. This is important because most "free" content on the kindle bookstore is currently restricted to North America.
#1 Best Sellers Category – Official list of best sellers on kindle book store. It as well lists out the top 100 most downloaded free books.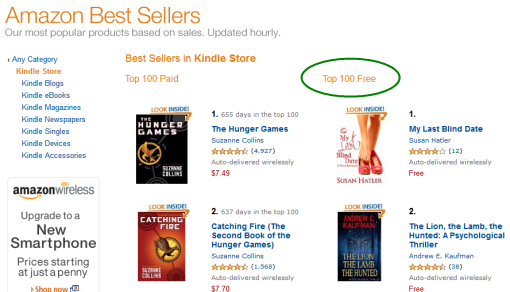 #2 Sort by Price – When you search for a book or visit a category listing (such as fiction, nonfiction, etc), results are displayed by relevance or popularity.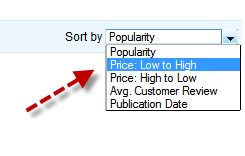 If you change the default sort order to "Price: Low to High", you'll get books which are available as free to download.
#3 Most Popular Classics – Lists out most popular classics (5,000+) available for kindle and all are free to download.
These were some ways using which I search for free kindle books at Amazon. Let me know in comments if you have any other trick to share.