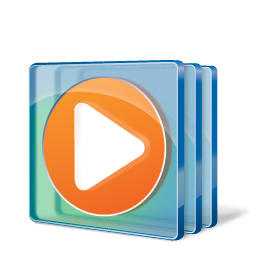 Windows Media Player (WMP) is the default Video / Audio player which comes with the Windows pre-installed.
Most of the windows users use it for enjoying multimedia content on their computers. There are several other media players available as well for the windows. But the default windows media player is no less than any other and works pretty well and offers some good features and options.
But sometimes you may face issues relating to the support of some video or audio formats. It`s because of unavailability of codecs which encodes and/or decodes video and/or audio data from files, streams and broadcasts.
If you try to play an unsupported video or audio format file you get a 'format not supported' error.
To solve this problem install Windows 7 Codec Pack, which is bundled with number of encoder codec's, allowing you to play AVI, MKV, MP4, OGM, MPG, MPEG, VOB, FLV, PS, TS, and NUV. Audio file types supported include AC3, DTS, AAC, APE, FLAC, TTA, WV, OGG, Vorbis, MO3, IT, XM, S3M, MTM, MOD, and UMX. [via]
The name says Windows 7 Codec Pack but it's also compatible with Vista, XP, 2000, 2008 & 2003 having Microsoft Windows Media Player 9, 10, 11 & 12.
# If the problem still persists, it might be related to something else, such as false settings or corrupt files. Try WMP Diagnostic utility from Microsoft. It automatically repair Windows Media Player problems when the player doesn't start, streaming doesn't work or when you cannot browse or search for media, etc.
# Also have a look at the this article which lists out some other ways to fix sound problem in WMP.