Angry Birds for Facebook is now available! This was much awaited from past few months since its announcement was made by Peter Vesterbacka, who is Rovio's Chief Marketing Officer.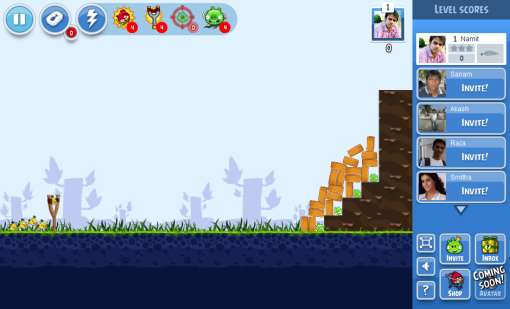 The Facebook version of angry birds as obvious has social elements attached to it, like – Score comparison with friends, and awards like virtual crowns and feathers based on your rank.
You may also like –
The game also comes with some new in-game additions like power-up and cheats. Which adds new appeal to the game.
The addition of social elements and new in-game options surely makes angry birds on Facebook more entertaining and addictive.
Requires Flash player 11, Browser – Internet Explorer 7.0 and above, Mozilla Firefox 4.0 and above, Google Chrome, Safari 5.0 and above, Opera 11. Supports Full-Screen.