If you have just got a new iPhone or iPad, or may be you're having one from past few months, I bet if you are knowing all the tips and tricks we have shared in this article.
These tips and tricks will surely help you get most out of your iOS device.
So, here we go,
Tips and Tricks to Get most out of your iPhone / iPad
1. Fast Scroll to the Top – If you're scrolling through a long web page or list, tap the bar on the top of your screen to go immediately to the top.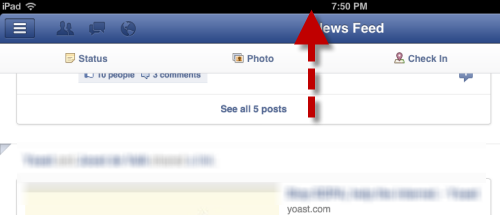 2. Lock Screen Orientation – To lock your screen orientation, double tap the home key, then swipe over to the left. Tap the looped arrow to lock. You can also control your iPod from here.
3. Quick iPod Controls – Double tap the home button while the screen is locked to bring up your iPod controls.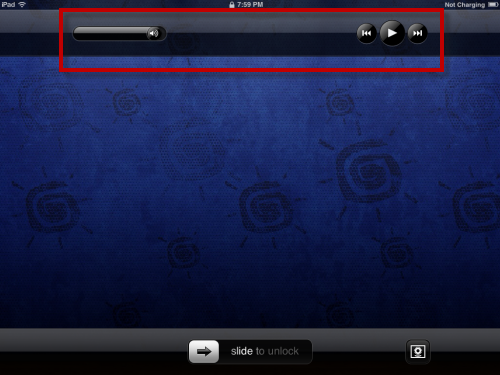 4. Quick Delete Mail Shortcut – Swipe your finger across an e-mail in your inbox to delete it. If you're using a Gmail account, you can set this to delete or archive the message in settings.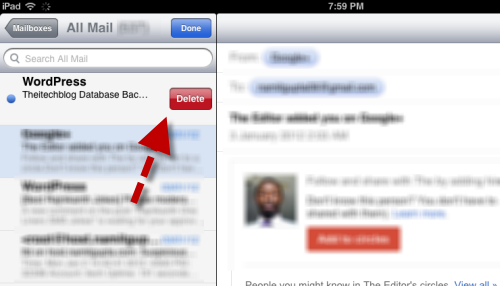 5. Group Similar Apps – Rearrange your apps by holding down your finger on an icon. When the apps start wiggling, tap and drag to arrange how you'd like. If you drag one icon on top of another you'll automatically create a folder that can store up to 12 apps.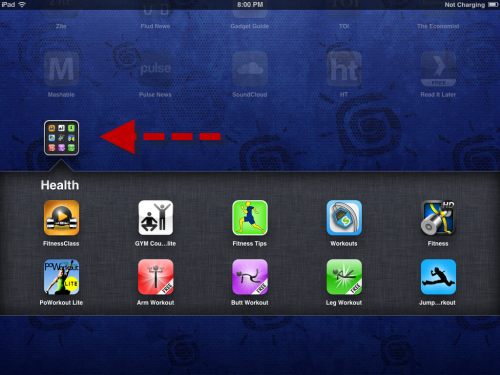 6. Apply Kids Restriction – Block inappropriate content from your kids. Go to Settings, General, Restrictions, and tap Enable Restrictions. You can now select a passcode and choose which apps are accessible.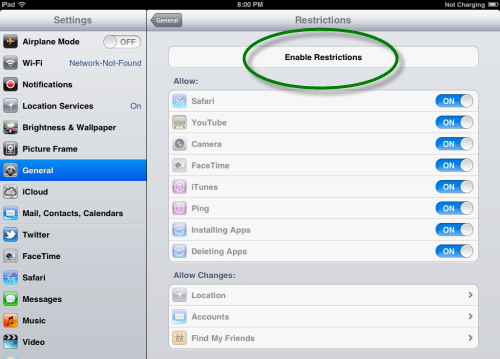 7. Quick Screenshot – Take a screen shot by pressing the home button and power button at the same time. You'll see a flash and your shot will be saved in the Photos app.
8. Hard Reboot – If an app freezes on you and won't close, reboot your iPhone by holding down the home key and power button for about six seconds until you see the Apple logo again.
9. Select Multiple Photos at once – To send multiple photos at the same time, open an album in the photo app. Tap the select icon in the top right of your screen and choose the photos you'd like to send. Then tap Share. You can send the photos via e-mail or MMS.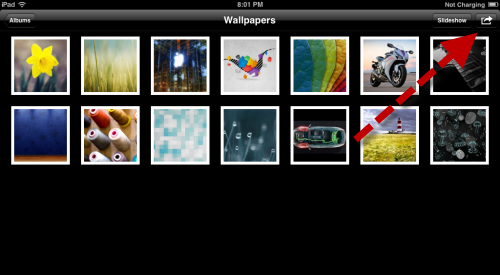 10. Quit Background Programs – Close programs running in the background by double tapping the home key. Hold your finger down on the app you'd like to close until it starts wiggling. Then tap the red minus icon to close.

11. Night Reading Mode – Yes you can enable the night reading mode which is reverse of the default Black on White to White on Black. White on black puts lets stress on eyes and thus makes it easier to read in low light. to enable White on Black go to Settings > General > Accessibility > turn on White on Black.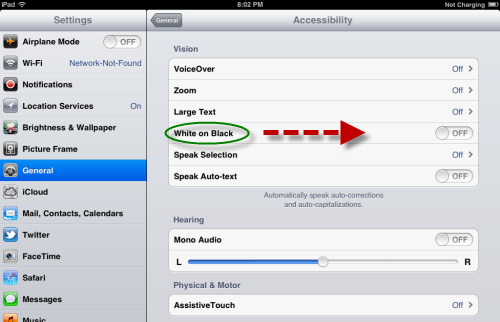 12. .COM Secret – Tapping and holding the .com button on the keyboard brings up many different options, such as .co.uk and .net.
13. Find On Page – To do a quick search for a certain word on a web page, tab the search box, look at the top of virtual keyboard for the Find on Page text box. Type in the word you are looking for. The word will be instantly highlighted throughout the web page.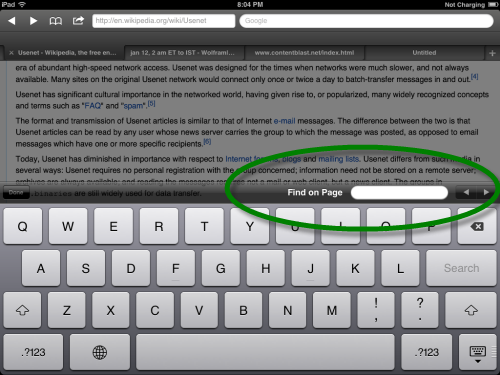 14. Secret Compass – Press the Find My Location arrow twice. The brings up a compass in the top right showing where north is, as well as working out which direction you are facing.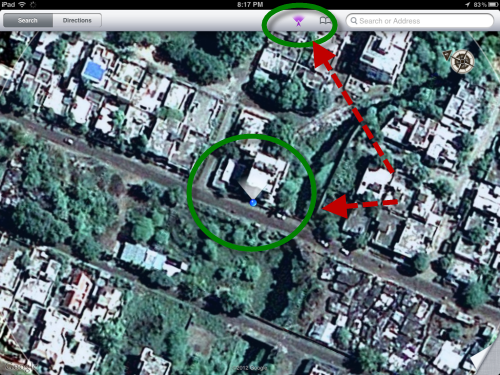 15. Power Saving Mode – Yes you read it right! Although iOS apparently does not offer any option for Power Saving Mode but there's a feature which works similarly, Airplane Mode. Turning on Airplane Mode turns of all the following power intensive services on iOS – Cellular (voice and data), Wi-Fi, Bluetooth, GPS and Location services. Thus your iOS devices goes into the power saving mode.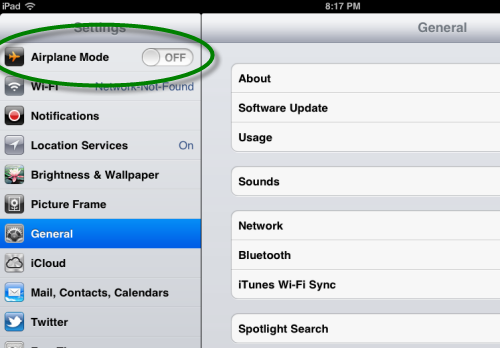 16. Multitasking Gestures – Swipe left or right with four fingers to switch between your open apps. Slide up with four fingers from the bottom of the screen to reveal the Multitasking Bar, or pinch together with your five fingers to return to the home screen. Multitasking Gestures is enabled by default, otherwise you can turn it on  by – Open Settings, tap General, and turn on Multitasking Gestures.
17. Quick Brightness Control – To quickly adjust screen brightness, double-click the home button to open up the bottom dock aka multitasking bar, swipe to right, and adjust the screen brightness with the brightness slider.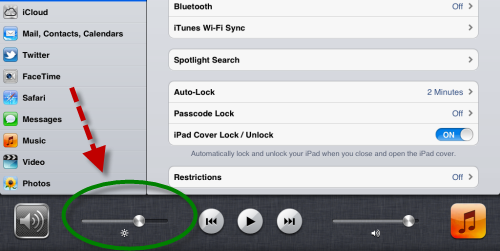 18. Hold Keys for Extras – You can hold down some keys such as letters or punctuations to bring up extra options, for example letters with accents.
19. Get Emoji Emoticons – You need to add Emoji keyboard to access them. Open Settings, General, and then Keyboards. Choose International Keyboards and then Add New Keyboard… Find and tap Emoji to add it to your keyboards.
20. Change Mail Signature – Goto Settings, Mail and select Signature. Here you can type a new signature, delete your current one. or just add a website link.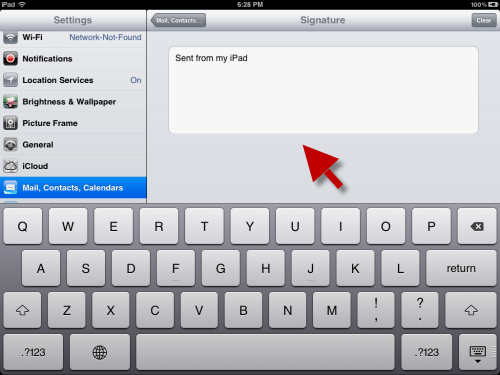 21. Save Battery – Turn off all the battery intensive features on your iOS device such as Bluetooth, GPS, 3G, Wi-Fi and push notifications. Turn off all such services manually or you can simple turn on Airplane Mode which will do that automatically.

22. Battery Percentage – You get a rough idea of how much battery life is left by looking at the battery icon at the top right of your iPhone and iPad Screen. If you want a more accurate battery reading, tun on the percentage option. To turn it on Goto Settings, General, then Usage. Turn on Battery Percentage and it will appear next to the battery icon in the status bar.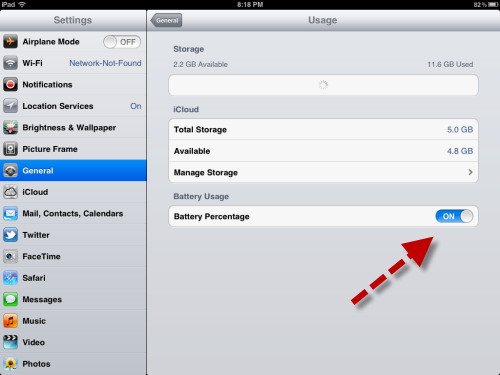 23. Set a Passcode – To set a passcode lock on your iOS device, open Settings, General, and Passcode Lock. Select Turn Passcode On and then set you passcode using the number pad. You can also select Erase All Data option. If you turn this on, after ten incorrect attempts at entering the passcode, all important data will be erased.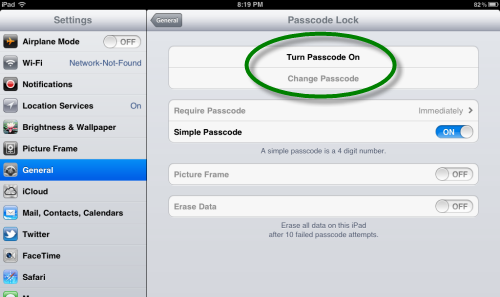 24. Picture Frames – Turn you iPad into a photo frame when you are not using it. Press Sleep/Wake button and then press the button again. Next to slide to unlock is the Picture Frame button. Press this and iPad scrolls through all your photos.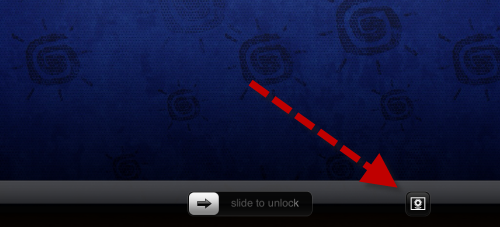 25. Create Photo Albums – You can create and edit photo albums directly in the Photos app to quickly show off a group of pictures. Tap the Albums tab, then Edit, and finally New Album. Name the album and then add photos from the Camera Roll. If you want to delete the album, tap Edit and then the cross that appears on the album.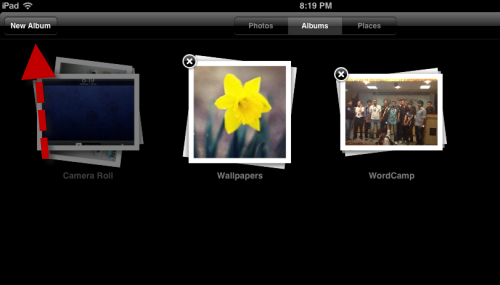 26. Airplay – With Airplay you can stream music or videos wirelessly from your iOS device to any compatible device such as the Apple TV. Open up the iPod or Videos app and look for the Airplay symbol. Tap this and choose the device you wold like to stream to. Now that device will start playing your media and you can still control it from your iOS device. Change the volume, pause, or skip the item you're playing.

27. Quick Photo Snap – Snap a photo by pressing the up volume button on the side.

28. Easily Share Things – You can easily share things you find on the web by signing into to Twitter on your iPhone. Go to Settings > Twitter and enter your Twitter login information. Now you can tweet links, photos, etc. within iOS.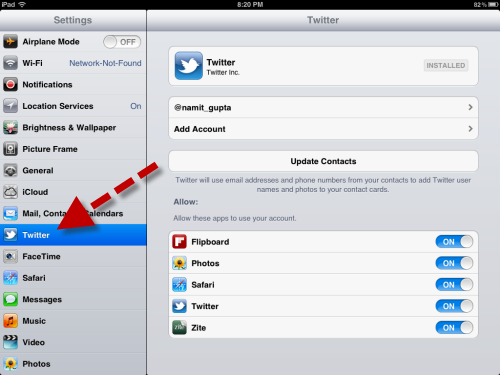 29. Quickly add to Calendar or Event – The Mail app automatically detects times and dates and converts them to a link. Tap the link to add the event to your calendar.
30. Quick Preview Recently Captured Picture – Want to preview the photo you just took? Drag your finger from left to right in the camera app for a preview.
31. Sync Apps Across Multiple iOS Devices – Have more than one iOS device? You can auto download your new apps to them! Go to Settings > Store > and then enable automatic downloads for apps and Books.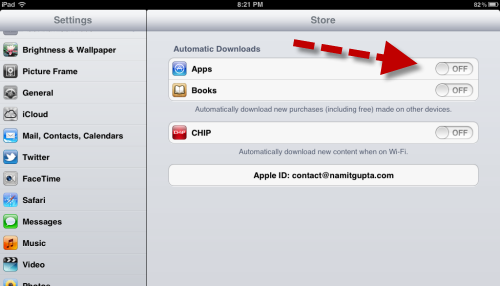 32. Automatic Backup to iCloud – You can automatically backup your phone to iCloud and never sync with your computer again. Go to Settings > iCloud > Storage & Backup and switch on iCloud Backup.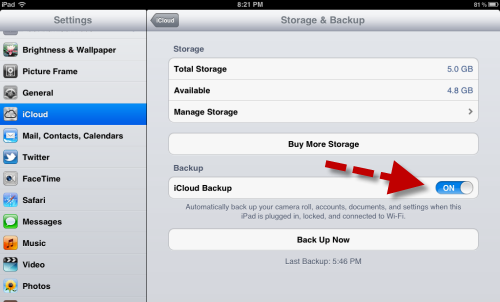 33. Enable Caps Lock – Enable caps lock when typing by double tapping the shift arrow.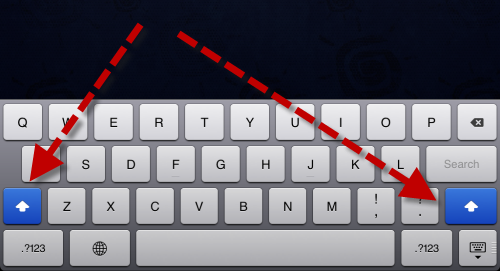 34. Customize what shows up in your spotlight searches – Go to Settings, General, Spotlight Search, and select which items you would like to appear.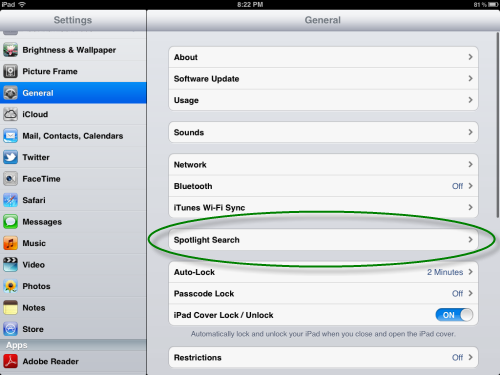 35. Customize alert tones for texts, emails, etc – Go to Settings > Sounds > choose the alert you want to change, then select "Buy more tones."

36. Quickly Jump through Contacts – Use the alphabet bar in the contacts list to quickly jump through your stored names.
[References –
1
,
2
]