You heard it right! you can now run your favorite Android apps on your Windows PC. BlueStacks App player for Windows lets you do that very easily. It provides you even better experience than your mobile because you get to use your app on even larger screen. Android apps run smoothly and full screen lets you enjoy your favorite app to its fullest.
How to Run Android Apps on Windows
Download and install the Blue Stacks App player. It will start appearing as a desktop widget. Left click on it to browse the pre-installed apps. Click on any app to launch it inside the app player.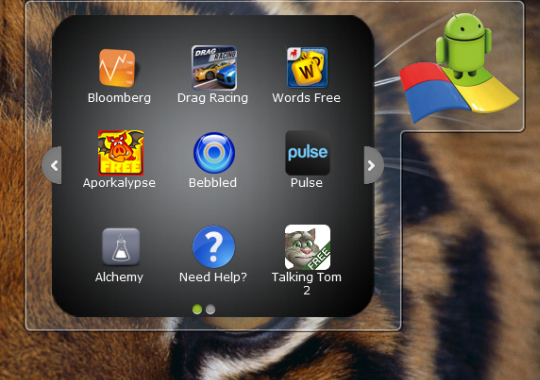 See the below Screenshots of Drag Racing running on Windows PC using Bluestacks –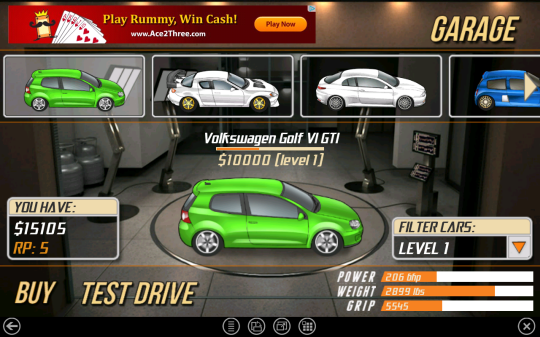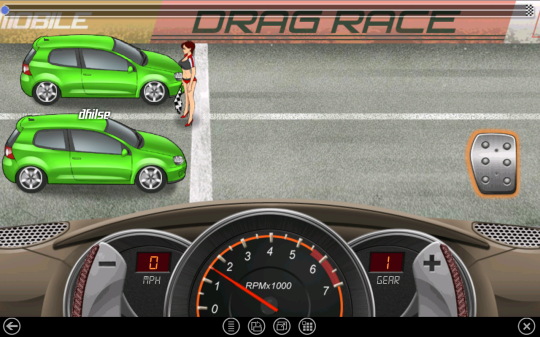 App player comes pre-installed with 10 Top Android apps – Drag Racing, Pulse, Talking Tom 2, Alchemy, Bubble Buster, Bloomberg, etc. You can install more apps from Bluestacks channels, where you can reach by click on the 'Get more apps' icon in the app launcher. But it has very limited number of apps.
Recommended: Access Files from Computer Remotely Using your Android
You can even sync your mobile apps with the app player on your windows pc using the Bluestacks Cloud Connect app. I found this feature really useful and awesome. It also proves my earlier statement – run your favorite android apps on your windows pc.
How to Send Android Apps from your Mobile to PC
Goto channels.bluestack.com, create an account and login.
Click on the 'Cloud Connect' in the left panel. There you'll get a 'Phone Pin'. Leave that as it is.
Now Pick up your Android Mobile. Goto to Android Market, search and install Bluestacks Cloud Connect App.
Install and Launch the app. Enter your 'Phone Pin' (refer point 2). Now you will see all the installed apps listed inside the mobile app.
To sync with your pc, click on the particular app and click the 'Sync' Button at the top.
It will get installed on your windows bluestacks app player in a short time (In my case it took around 10-15 mins).
Currently this is available only for Windows, but we soon expect it to be available for other OS as well.