Android being one of the most powerful Operating System, posses capabilities to use it in every possible way a person can use their computers. Now there's an Android app using which users can run FTP server on their Androids.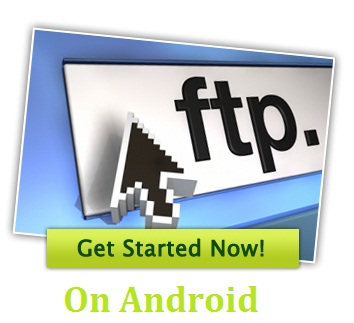 AndFTP Android app is one famous Android FTP client which has a capability to manage several connections at a time. Along with the basic feature of downloading and uploading, users can synchronize the media content too. Got a call or any other important task? You can pause the process which can be later resumed at the desired time.
Another Android app is SwiFTP, which is an open source FTP server which runs on Android. With SwiFTP in their devices now users can easily share files with the computers or any other device connected over Wi-Fi or even 3G. In a similar way users can also upload files to their smartphones too. Despite of being one of the famous Android app to sort out the task, the project is now not maintained by it`s developers. So if that failed to respond, you can also try the other one.
FTPServer, another Android app with similar functionalities is worth looking for. The only requirement of the two apps (SwiFTP and FTPServer) is that the FTP client should be their on the computer from where you want to download/upload files, which is required to access the Android device. And the mark for the network has to be checked to allow connections along with the username and passwords. FTPServer allows users to connect over 3G, if and only if the connecting device are in the same network. Users can set on location from where they can access the media contents to download/upload from and to the computer connected.
Users just have to set the username and password along with the proxies to connect, and you are good to go and enjoy the file transfers between the connected devices.
The above apps supports even the basic Android OS version, which can be downloaded securely from the Android market.
Do let us know which one of the three is your favorite or any other alternative we missed sharing here.