Uploading one or two photos to Facebook photo albums is an easy task to perform, but when it comes to uploading loads of them and that too using the web browser, there comes the real problem as it is bit time-consuming. So what`s the solution, will you still upload them using the same old fashion, wasting hours on that, managing them, sorting them? Why not try this tool which allows users to upload and manage your album in a much sorted way and that too with full comfort and ease.
Easy Photo Uploader For Facebook, is a mere tool which allows you to manage your Facebook albums/photos the way you want them to be. Sitting on your computer, it can manage multiple Facebook accounts and lets you upload photos, create albums, set privacy issues right from the desktop without even firing up your web browser and also re-size your bigger images so that they can be uploaded to Facebook in a hassle free way.
So, lets upload some photos to Facebook account.
First of all, Download – Easy Photo Uploader For Facebook (by Obviousidea).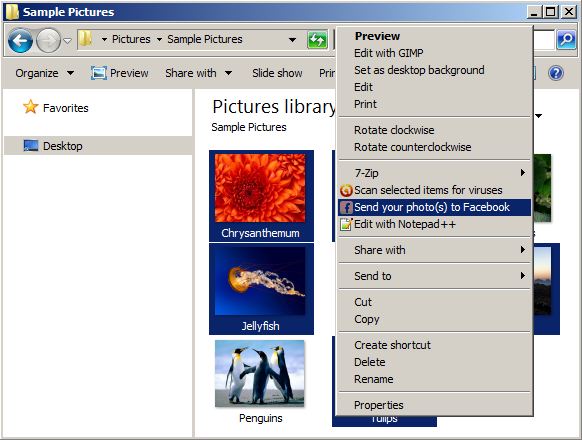 Now to upload photos, one way is to select all the photos (in windows file explorer itself) which you want to upload, and directly upload them to your Facebook profile by choosing the "Send your photo(s) to Facebook" from the right-click menu.
By this, Easy photo uploader for Facebook will launch, asking about your Facebook account information to connect and get started, once connected, click on next to manage your previous albums or create a new one.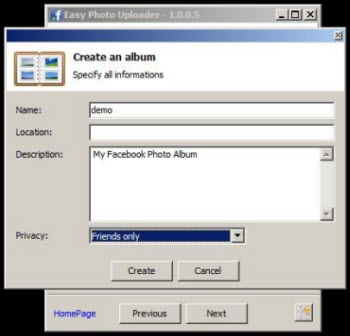 Here I`m making a new one for a demo. Fill up the photo album details along with the privacy settings. And move ahead by clicking on create button for transfer process to take place. After the transfer is completed, a detailed summary of the photos uploaded will be generated.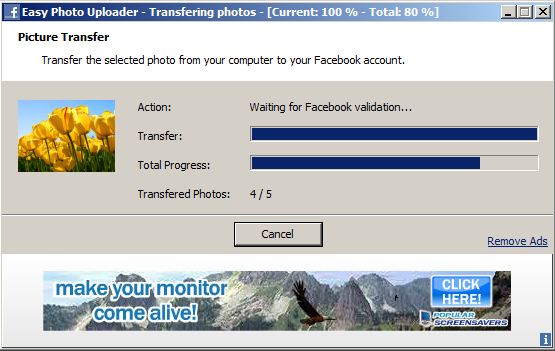 The image optimizer works on default settings, however you can customize them according to your need by clicking on the small button situated at the bottom right of this tool which consist of options related to alter your images accordingly. Now just log in to your Facebook account and see the instant results in your photo albums.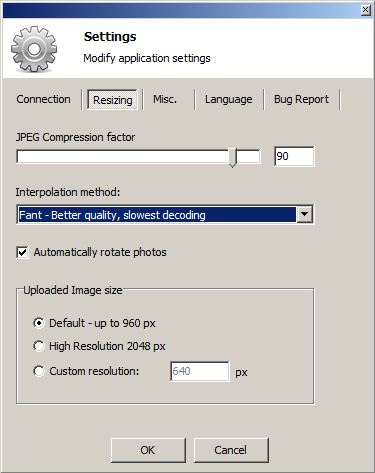 Do you find this way of uploading photos to Facebook, useful? Do share your thoughts and other similar tools which you are using to upload photos to your Facebook Account.
Related: Download Complete Facebook Photo Album of your Friend in a Single click