Sending SMS through Desktop or Laptop is nowadays an easy task and there are plenty of websites which helps you to quickly send free SMS throughout the world. And more number of sites allows you to send free SMS but that limits the character in each message. Most sites may require registration and some works without registration itself. And also some of the Internet SMS service provides limits the SMS per day or Per month. The Free SMS sites also helps to save your contacts information and you may also use your contacts as phone book. Here in this post we are listing some of the best sites to send free International SMS.
Best Sites to Send Free Unlimited International SMS
Note: The list is randomly arranged and not in any particular order.
Jaxtr is an old site which allows you to make free calls and also it helps to send free text SMS to any mobile phones all over the world. This requires the registration though it is completely free.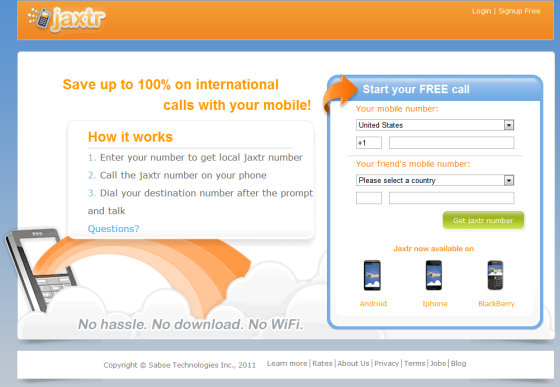 ICQ SMS site is a free site which also allows you to send free text messages to your friends on the supported networks. You can send and receive messages from ICQ to mobile phones over 180 global networks throughout the world. But it requires the registration to get ICQ number. You can send the SMS through the ICQ software or also through the ICQ website.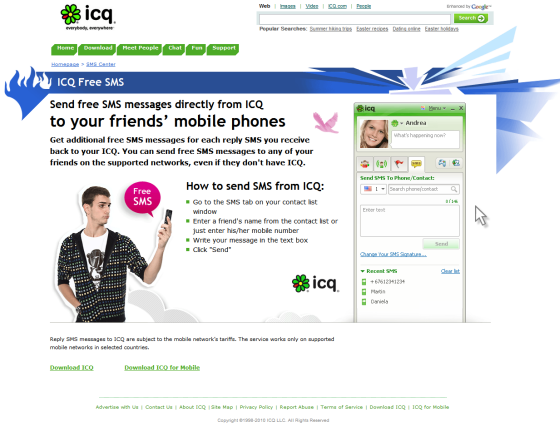 WapScriptPhp is a free International SMS provider site. This website is very simple and clean to use. It allows you to send free SMS almost all over the world. Advantage of this site is that you can send unlimited text messages each day.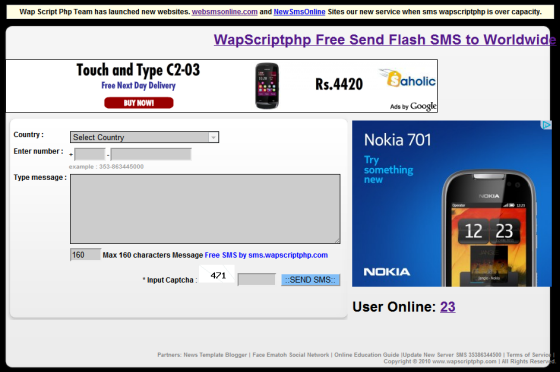 SendHub is a simple messaging solution. They make it easy for businesses, educators, healthcare workers and just about anyone to send texts to individuals and groups of any size.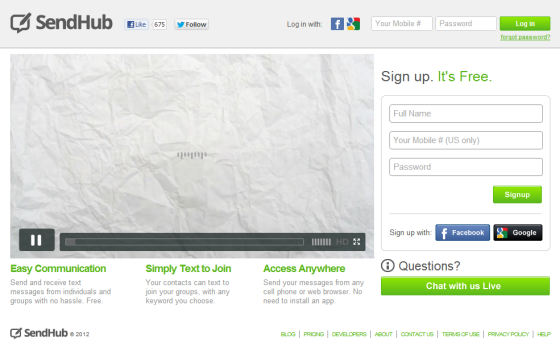 Websmsonline is almost similar to the Wapscriptphp. It has the same interface. But it limits the characters up to 160 for each messages. It allows to send free SMS to all over the world.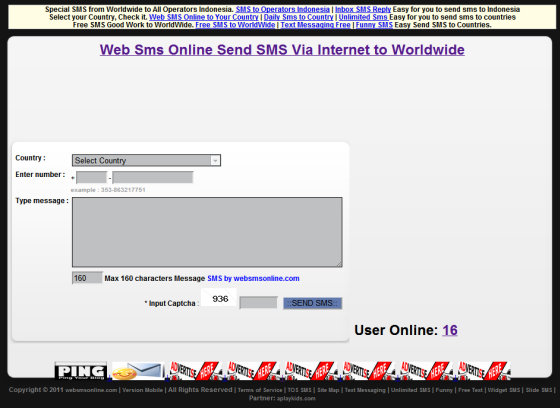 Freesmscraze is the Pakistani site which is also allows you to send free SMS in Pakistan and also through out the world. But this International SMS service provider only allows 130 characters per message. Though no registration is required.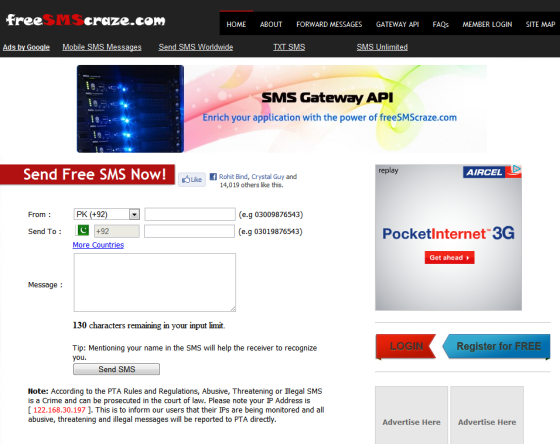 Smstexter allows you to send free SMS without any registration. You only need to fill in 3 fields which are – mobile phone number, text message which supports up to 140 characters, and at last verification CAPTCHA to ensure that you are a human and not a robot. This site is simple and easy to use.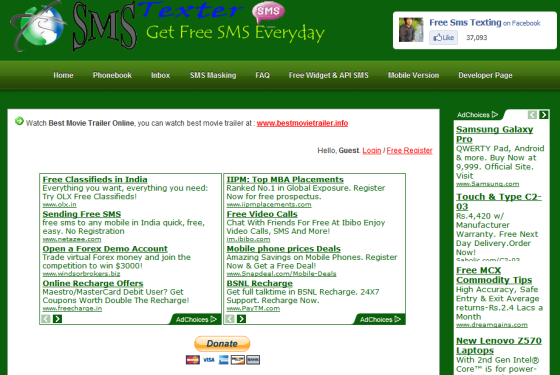 By using these free SMS service providers you can now free your mind from your text message bills. We recommend you to use these best sites which helps you to reduce your mobile bills and with that also let you quickly send text messages around the world.