An ISO image is an archive file, also known as disc image, of an optical disc. You can directly create an ISO from an optical disc (CD or DVD) or you can download it from the internet.
You may then need to write that ISO file to your USB drive. There could be several reasons for that. One of the most popular one is for installing windows or any other operating system from USB drive. In such scenario you can either create an ISO file from the OS disc if you already have it or you can download the particular ISO file for the OS from the internet.
Then for writing the ISO file to the USB, you will need some third-party tools as windows by default does not offer any such feature. One such third-party tool is ISO to USB. (more tools mentioned below)
Related: Test Bootable Disc, USB or ISO Without Restarting your PC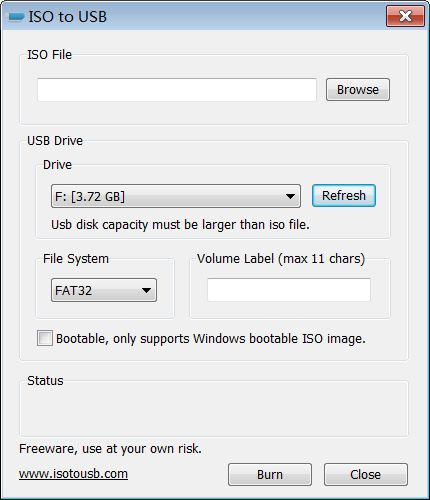 ISO to USB is a small 1.43 Mb utility which works on Windows 7, Vista & XP. It's also pretty simple to use. First Download and install it on your computer. Then launch it by double clicking its icon. Using the 'browse' button browse and select the ISO file you want to burn.
If you have connected USB drive to PC then you will get to see that in drive list. ISO to USB also offers you the option for entering 'Volume label' and selecting the File system (FAT, FAT32, exFAT, NTFS) for the USB drive.
If you are writing a windows bootable ISO to USB drive, you also need to select 'Bootable' option mentioned just below the volume label box.
Note: Its mentioned that the bootable option only works with Windows ISO images but you may also try it with other bootable ISOs, it might even work with them.
Finally click on the 'Burn' button to get started the image writing process. A warning message will pop-up stating that 'all the data present on drive will be erased' click 'Ok' to continue. It will take some time to complete the writing process. Ones its done you can then use your new USB drive for the desired purpose.
Two Other Similar Utilities for Copying Bootable CD/DVD ISO to USB are:
UNetbootin – It allows you to create bootable live USB drive for ubuntu, fedora, and other Linux distributions without burning a CD. The best thing is that this tool is available for multiple platforms – Windows, Linux, and Mac OS X. It loads distributions either by downloading a ISO (CD image) files for you from internet, or by using an ISO file you've already downloaded.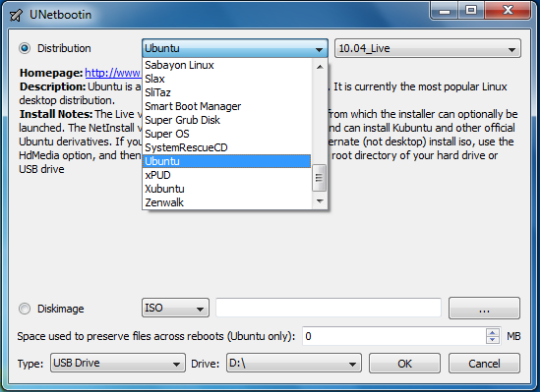 WinToFlash – It lets you pull over the content of a Windows installation CD or DVD and prep the USB drive to become a bootable replacement for the optical drive. It can also do the same for LiveCDs.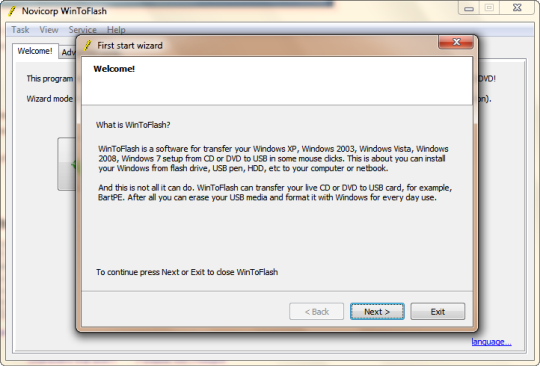 There are even some manual methods for the same, but they are bit complicated and time-consuming. We found these tools quick and user-friendly to use.
If we missed out anything do let us know in the comments.