If I`m not wrong, Android lovers are the one who like to spend most of their time surfing internet and downloading stuff via their devices, be it an Android application, mp3s, and other media content. And that`s where a download manager is highly required and really sorts out the job in no time. Download All Files is one of the best Android application which allows users to download anything from the internet, yeah you heard it right, you can download any file type using this Android App, just similar to that what you do on your computers. Sounds great?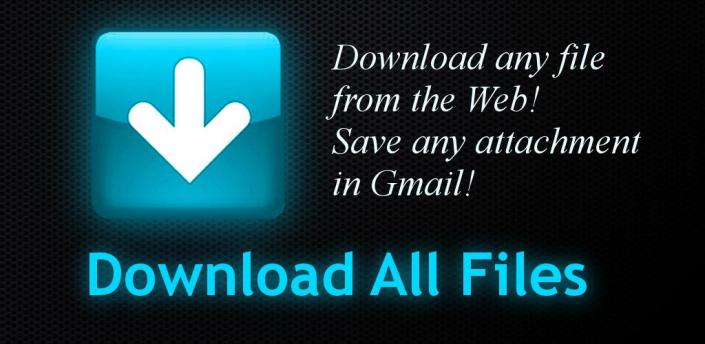 Without this you're downloading is only restricted to certain file types like JPG, GIF or some other image file types which a user can experience even in the feature phones. But Good Morning guys, you are using a Smartphone now! This Android App allows users to download most of the file type using the stock browser. Actually it's not a stand-alone application but act as a plugin to the stock browser which when required performs the job. With that you can download any file such as APK, RAR, ZIP, EXE, MP3, DOC (Word), XLS and much more. On the top of that you can save attachments in emails to SD card.
Downloading files is just as easy as you used to do it on your computers. Just click a link to download and the file download should start automatically. Only thing left out is that you cannot download YouTube videos or audio/video streaming on the internet. I think that's not a big deal when this app itself is providing so much of comforts downloading media content via the web.
And to your surprise this Android App is free to download, works on Android OS v1.6 and above. You can download Download All Files from the Android Market.