Microsoft, yesterday at its developer-focused BUILD conference, showcased a detailed preview of the next major release of windows, code-named "Windows 8". Microsoft also unveiled the Windows 8 Developer Preview which is a pre-beta version of windows 8 for developers.
"We re-imagined Windows" said Steven Sinofsky, president of the windows Division at Microsoft, he added – "From the chipset to the user experience, Windows 8 brings a new range of capabilities without compromise."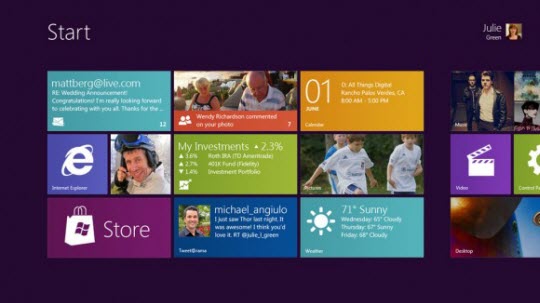 The Windows 8 Developer Preview is available in three different editions – developer tools English (x64), English 64-bit (x64), English 32-bit (x86).
As it's a pre-beta release for developers it may not be stable, may not have complete features as stated by Microsoft or may not work as perfectly as the final version will. So use it at your own risk.
Each of these editions works great on the same hardware that powers Windows 7 and Vista, for more details on hardware requirements follow the download link below.
Windows 8 developer preview can be installed as an upgrade over Windows 7 and XP. I would seriously not recommend you to do that. Try it with a clean install. You can obviously dual-boot it with your current OS.