Here we are again with an amazing giveaway, this time we are giving away 2 copies of Colorway WordPress Theme worth $90. Its developed by one of my good friend Neeraj Agarwal, and he was kind enough to offer two copies of colorway theme for our readers.
The Colorway theme looks simple and elegant, and the most significant feature of this theme is its single click install, i.e. you only have to upload and click on Activate button and your site is ready. For more details checkout the review of Colorway theme, we wrote earlier: Colorway – Single Click Install Simple WordPress Theme.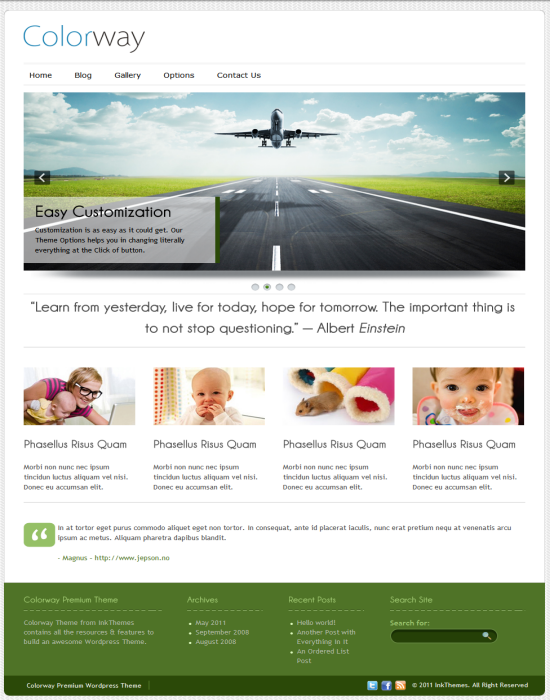 How to Participate in The Giveaway
For participation in the Giveaway, you just have to do a small job. You need to Like / Share this Post on Facebook Or Twitter, you can find the sharing icons just below the article.
Once you are done with any of the above mentioned requirements you then need to comment below with the Facebook Share or Tweet Url. The Winners will be selected randomly.
Note : This giveaway will last for 6 days i.e., the winners will be announced on 12th Sep.
Update: The two lucky winners are Surender Markam & Shristi Kapoor. They would be emailed with a licensed copy of theme asap.