You can backup your entire My Documents folder to your Dropbox account. My Documents folder in Windows was mainly meant for keeping document files – to keep all the work related files at one place for easy reference. But users may keep any type and any number of files there. I use my documents folder as an alternative to desktop, because of its quick accessibility.
Maintaining Backup up important files is essential and for that purpose cloud is considered to the most quick and economic place. One of the best cloud service to backup you data is Dropbox, and the best thing is its free up to 2 GB.
Steps to Backup your My Documents folder with Dropbox –
Right-Click and Select 'Properties' inside My Documents folder.
Click on the 'Locations' tab.
Click on 'Move'.
Now select your Dropbox folder.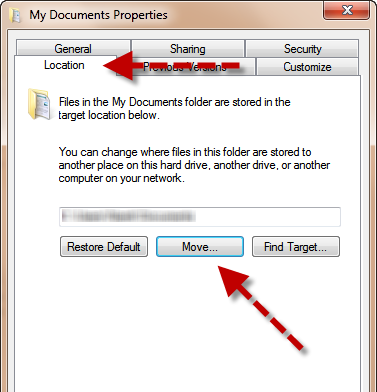 The contents of My Documents folder would now sync with Dropbox depending on their size – as I told earlier Dropbox offers only 2GB space for free, therefore content up to 2GB will only get synced.