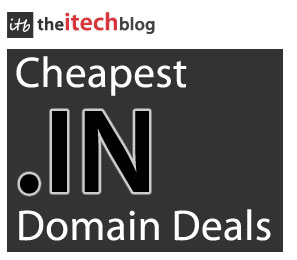 Dot IN (.in) is the Internet country code top-level domain (ccTLD) for India. The domain is operated by INRegistry under the authority of NIXI, the National Internet Exchange of India. INRegistry was appointed by the government of India.
.IN domains are available to anyone and are mostly preferred for the sites which are specific to India i.e. used by companies, individuals and organizations in India.  You can even go for second-level .in domain if you want to get more specific. The following is the list of second-level .in domains available with their purpose –
.co.in (originally for banks, registered companies, and trademarks)
.firm.in (originally for shops, partnerships, liaison offices, sole proprietorships)
.net.in (originally for Internet service providers)
.org.in (originally for non-profit organizations)
.gen.in (originally for general/miscellaneous use)
.ind.in (originally for individuals)
If you are planning to buy .IN or any of its second-level domain, you can get it for as low as INR 89/yr ($2 approx.).
Following are the Cheapest Available Deals for .IN Domains –
Note – The above mentioned rates are as of the publication date 16th Aug 2011 of this article and are subject to change anytime.