Angry Birds, the wildly popular puzzle video game developed by Rovio Mobile was first released for Apple's iOS and within a short span of time over 12 million copies of it were purchased from Apple's app store. Its huge popularity prompted the company to release its various other mobile and desktop versions. Recently company launched Angry Birds for Google Chrome Browser and Angry Birds for Windows Computers. Its Android version has been out since long. This article has been compiled to provide you with links to all its available version for android mobile, to make it easier for you to download your favorite one. If you don't know about Angry Birds, here's a short description of it –
In the game, players use a slingshot to launch birds at pigs stationed on or within various structures, with the intent of destroying all the pigs on the playfield. As players advance through the game, new birds appear, some with special abilities that can be activated by the player.
The three versions of the Angry Birds available for Android are –
1. Angry Birds
Use the unique powers of the Angry Birds to destroy the greedy pigs' fortresses! The survival of the Angry Birds is at stake. Dish out revenge on the greedy pigs who stole their eggs. Use the unique powers of each bird to destroy the pigs' fortresses. Angry Birds features challenging physics-based gameplay and hours of replay value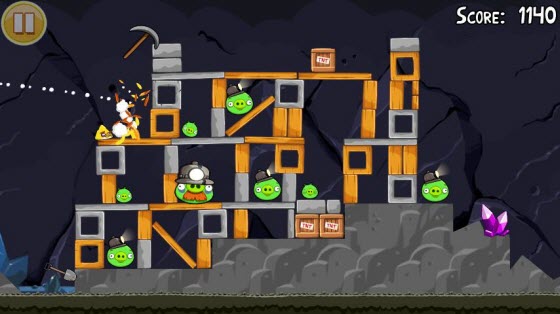 Everyone else is enjoying picnics at the beach, but those pesky pigs never take a vacation! Help the Angry Birds get their eggs back so they can finally enjoy their summer break! Angry Birds Seasons features hours of gameplay, challenging physics-based demolition action, and lots of replay value. Each of the 110 levels requires logic, skill, and brute force to crush the enemy.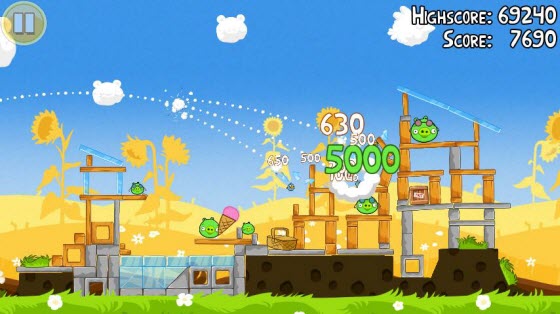 In Angry Birds Rio, the original Angry Birds are kidnapped and taken to the magical city of Rio de Janeiro, where they eventually escape their captors and set out to save their friends, Blu and Jewel two rare macaws and the stars of the upcoming Fox motion picture, Rio. Angry Birds Rio will pair the physics-based gameplay of the original game with unique twists based on the film.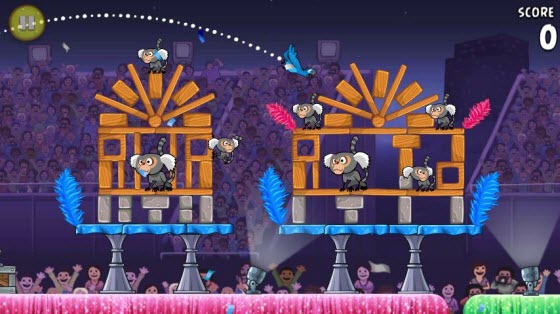 Angry Birds In-Game Trailer: