Are you a comic book fan? Cover Browser is a website to explore and search comic book covers. You'll find everything from Superman to Spider-Man to independent comics. With comics the site also includes the cover galleries for some other books, pulp, games, DVD, magazine covers.
Established in 2006, Cover Browser currently has 455,613 searchable covers from 2,923 different series. For your convenience covers and associated data have been properly assembled. There's also links to buy comics.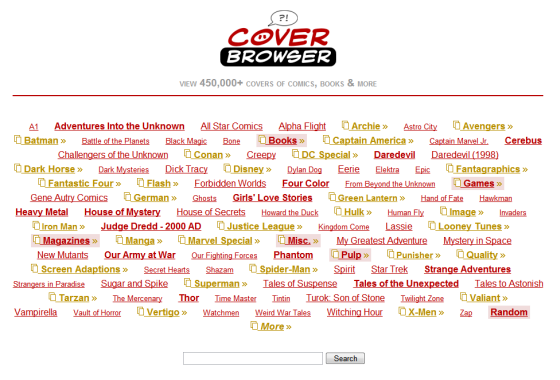 Cover Browser also has a sister site Vintage Ad Browser. Which aims to collect vintage ads from a variety of sources, including comic books, CD-Roms, websites, APIs, user submissions, book, magazine & comic book scans, and more. You could find Ads dating back to year 1840, actually we were able to get only till 1804, the site might have Ads of even more earlier times.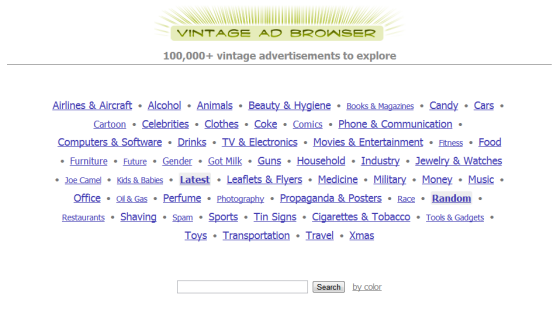 Overall both these sites are extremely interesting and I am sure you'll love to flip though amazing magazine covers and Ads. And If you are a designer these sites could be a great source for inspiration and reference for your future works.