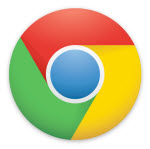 Password Protect your Chrome Browser to protect you personal browsing data. Chrome saves and keeps a record of your browsing data. It stores saved passwords, browsing history, download history, cache, autofill form data. And this data could be easily accessed by anyone who uses your computer.
So its very important to protect this info from unauthorized access. 'Simple Startup Password' Chrome Extension lets you password protect your chrome browser by adding a functionality to ask for a password before opening and using Chrome browser.
Use Simple Startup Password to Lock Chrome Browser
1. Launch Chrome Browser and visit Simple Startup Password extension webpage.
2. Click on install button.
3. After the installation click wrench icon at the top right corner and goto Tools -> Extensions.
4. Search for Simple Startup Password extension and click on Options
5. Enter the login password.
6. That's it! You're done.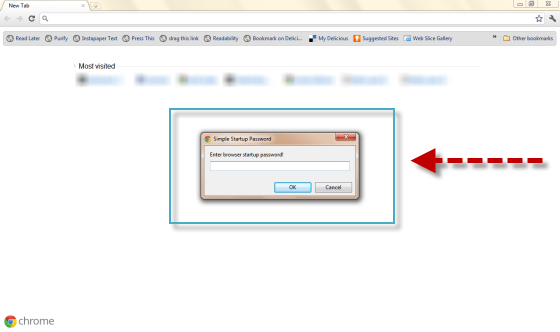 Now close and open the chrome browser again. You will now be prompted to enter the login password. And you will only be allowed to enter the browser on providing the correct password.
[via
ToThePC
]