What is MAC Address?
A Media Access Control address (MAC address) is a unique identifier assigned to network interfaces for communications on the physical network segment. MAC addresses are used for numerous network technologies and most IEEE 802 network technologies including Ethernet. Logically, MAC addresses are used in the Media Access Control protocol sub-layer of the OSI reference model. – Wikipedia
Why Would you Require to Find the MAC Address of your Android Mobile?
Need could vary but lets talk about a general situation where I was required to find the MAC address of my mobile phone and while doing so the idea of this post came up to my mind. It was when I was configuring my Wi-Fi modem to make it more secure by enabling the MAC filtering option. So I was required to enter the MAC address of all the devices which would be accessing my home Wi-Fi network.
Although finding the MAC address of your android mobile is easy but an amateur who just bought a new android phone a few days back may feel a little difficulty.
Finding MAC Address of Android Mobile
#1. First of all open menu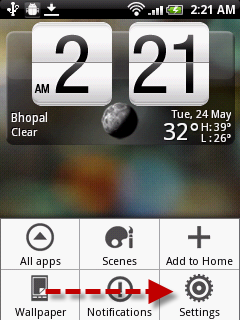 #2. Then goto 'Settings'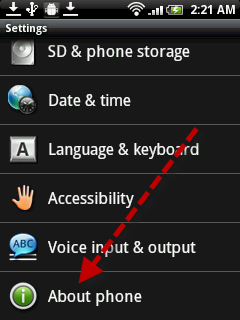 #3. Then 'About Phone'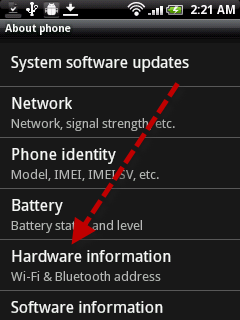 #4. Then click on 'Hardware information'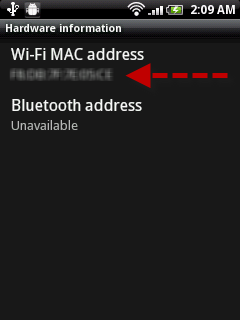 And there you will see your phone's MAC Address below the heading 'Wi-Fi MAC address'
It will in a format like : 00:00:00:00:00:00
Feel free to ask any queries in the comment below.