Launcher 7 App for Android makes your phone's User Interface (UI) look-alike Windows Phone 7. It mainly changes the home screen and application menu. This app is greatly customizable hence allows you to properly modify your start screen. The application is free but as usual with advertisements. An Ad free premium version is also available.
Launcher 7 Supports:
– 2 x 1 tiles
– Original Windows Phone 7 backgrounds!
– Freely configurable tile colors
– Launcher options are available from Application List (press menu in app list)
– Layout animations
– Animated contacts tile! (still work in progress)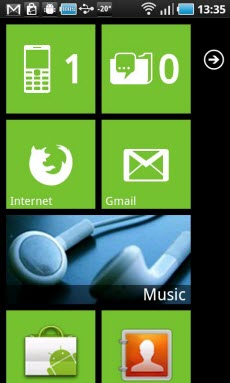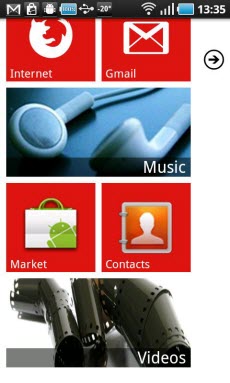 I tried it on my Android phone and I must say that the experience was nice. The application works smoothly and doesn't requires much resources. It worked as expected having all the animation effects of windows mobile 7. I am sure it will really make you feel like you are using windows mobile 7.
I myself prefer the default UI of Android because I believe that with everything the 'default' works the best. And this is most certainly true. This totally depends on individual perception.
Download Launcher 7 from the Android Market