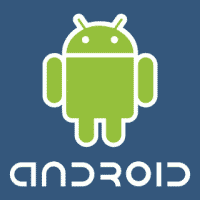 Finally Google launched Video Chat capabilities in Android in its latest version Android 2.3.4 which is now rolling out only to Nexus S handsets and will follow on other devices later.
The video chat feature works with Google Talk and just like the same as it works on the Desktop version of Google Talk. A camera icon appears next to online contacts that have webcam with them or have the mobile with video chat feature. Just tap the camera and the video chat begins.
Most of the low as well as some medium range android devices didn't come with front facing camera. But with Android 2.3 we'll surely see a rise in front facing camera android phones in the upcoming days.
Popular Android Apps for Video/Voice Chat
For voice chat you could also go for Skype for Android. Click here to download.
Fring recently came up with Group Video chat feature which supports up-to 4 people simultaneously. It also can be used for both video and voice chat on Android mobiles. Click here to download.
You could also try Yahoo Messenger. Click here to download.
Android is getting better with time and we hope to see many new innovative features and applications in the coming days.