A Bar code is an encoding tag or label that is placed on all merchandise that allows computers to track and ring up products in a fast and efficient way. Bar code are scanned by a bar code scanner device but now the smart phones are also capable of scanning bar codes with the help of some specialized applications.
QR code is two-dimensional bar code and stands for Quick Response Code. QR Code can be used to store addresses and URLs that can appear in magazines, on signs, buses, business cards or just about any product that users might need information about. QR codes are mostly scanned by smart phones.
These codes have made our life really quick and easy. Below are listed 11 of the best Bar/QR code scanner applications for android phones which are freely available in the android market:
1. Barcode Scanner
Scan bar codes on products then look up prices and reviews. You can also scan Data Matrix and QR Codes containing URLs, contact info, etc. It is the most popular bar code scanner application for android devices which have been downloaded over 10,000,000 times.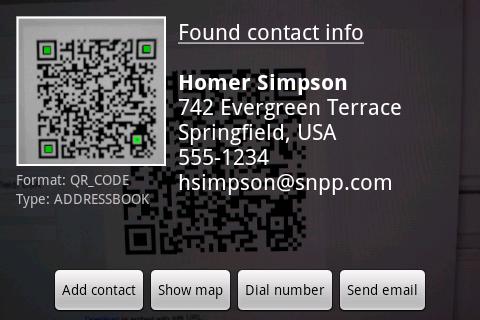 2. Google Goggles
Goggles is a unique application which has been developed by Google. It lets you search by taking a picture. Goggles uses image recognition technology to recognize objects and return relevant search results. Goggles can extract contact information from business cards. And it can also read Bar/QR codes.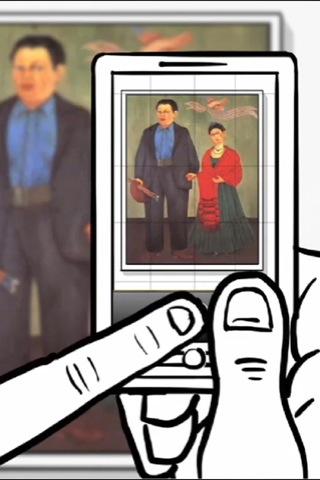 3. QR Droid
Apart from scanning QR codes this application also let you create one, which your friends can scan from your phone's screen. It can also scan QR codes shown in Android Browser, saved in your SD Card or any QR image given its internet URL.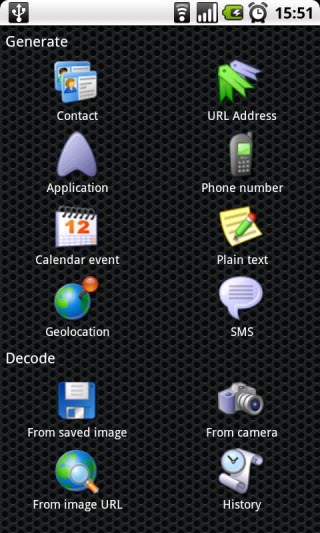 4. ShopSavvy Barcode Scanner
Find the best online and local prices. Aim the camera at any product's barcode, wait for the beep and ShopSavvy will provide you with a list of online and local prices.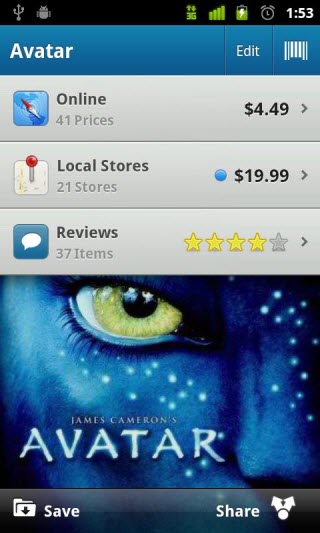 Download ShopSavvy Barcode Scanner
5. ScanLife Barcode Reader
Scan QR & UPC barcodes to launch videos, pricing, coupons & reviews in seconds.
ScanLife turns your camera phone into a all-in-one bar code reader – one of the few apps that can scan QR Codes and UPC Codes found on products.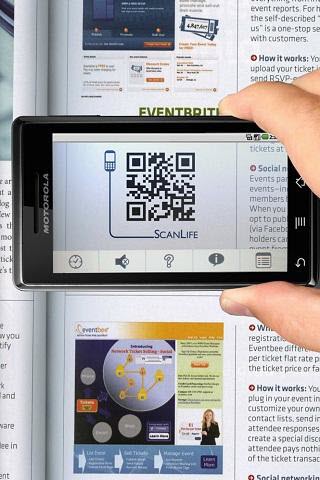 Download ScanLife Barcode Reader
6. QuickMark QR Code Reader
QuickMark is a mobile barcode scanner app that allows auto-scanning of multiple barcode formats from your phone. (Quick Code, QR Code, Data Matrix, EAN 8/13, Code39, Code128)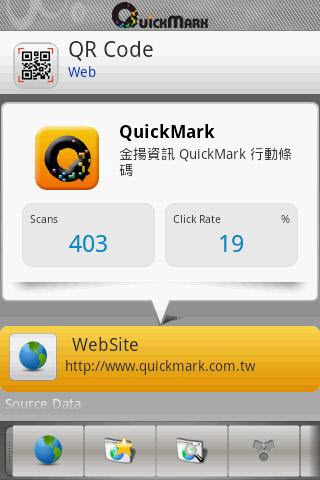 Download QuickMark QR Code Reader
7. Barcode Generator/Reader
A simple tool for generating and reading QR code supporting event, contact, email, geo, phone, sms, text, url and wifi.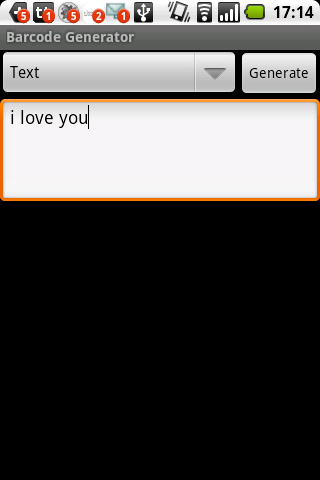 Download Barcode Generator/Reader
8. GoCart
This is the older style of the popular app ShopSavvy. Feel free to download this if you prefer this format over the newer one. However, this version is no longer supported and won't receive any more updates by its developers.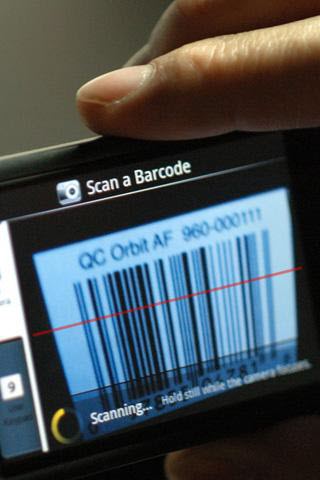 9. Mobiletag QR Barcode Scanner
A universal scanner allowing you to scan any type of flashcode, datamatrix, QRcode or 1D UPC EAN13 and 2D barcodes to access multimedia content, on your favorites products.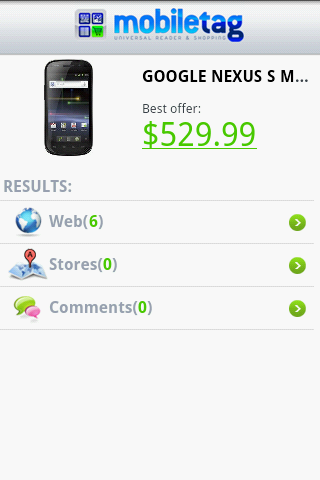 Download Mobiletag QR Barcode Scanner
10. SimpleQRCode
QR Code used at the time of address exchange is created. Since a free text can be added to QR Code to exchange, various information can be given. Moreover, since the information given to the partner who exchanges can be chosen easily, it is very convenient!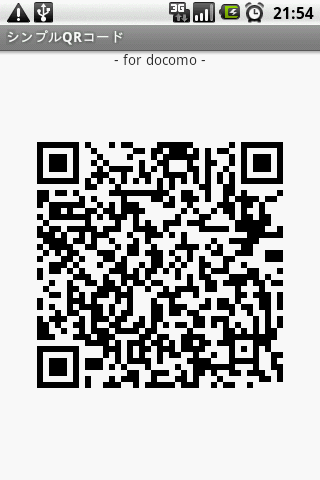 11. QR Droid Private
The best QR code app does not ask access to "Your Personal Information"! It's same as "QR Droid" but with only difference that it does not ask access to your personal information. "QR Droid" is more recommended if you will ever create QR codes from your own Contacts and Bookmarks saved in your device otherwise you should go for QR Droid Private.