Two weeks ago we announced a Premium TechBlog Theme Giveaway organized by Magazine3. Today we are here to announce the winner of the same. First of all I would like to thank Magazine3 for sponsoring us a copy of the beautiful and professional looking TechBlog theme for the Giveaway. As per the Giveaway the winner will receive a Single Licence Copy of TechBlog theme worth 49$.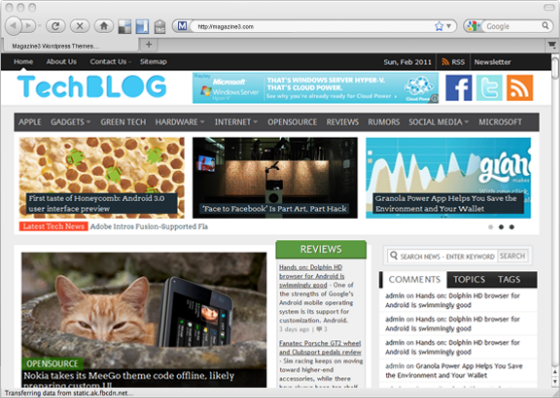 Winner of the Premium TechBlog Theme Giveaway is:
Razzil
The winner will be contacted by the Magazine3 Team to receive the copy of TechBlog Theme within the next 48 hours.
The winner is selected randomly using Random.org: