Do you have more than one account on Facebook? Some of you might be having multiple accounts of Facebook, one separate Professional account with a personal account or an account of your business or club with your personal account.
Creating multiple accounts of Facebook is easy but managing them is difficult specially with your mobile device it is not at all an easy task. Because almost all the Facebook mobile apps allows to manage only one Facebook account at a time. For managing multiple accounts you'll have to every time log in and log out of each account which can be very tedious.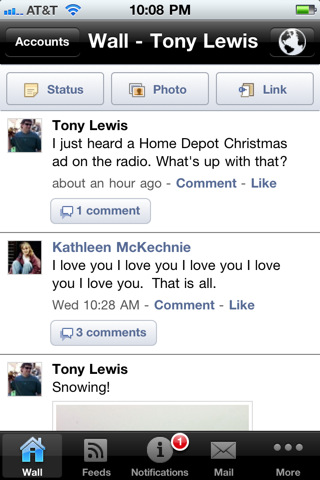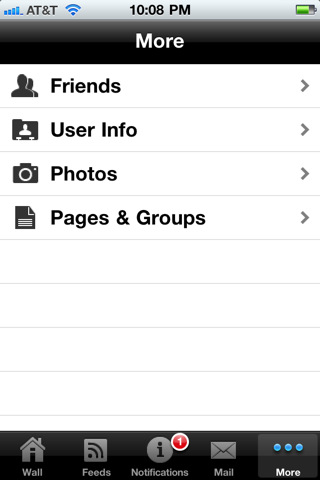 If you have multiple accounts on Facebook and are an iPhone/iPad/iPod user all you just need is Facedekk App for easily managing all of them simultaneously without the tedious task of every time logging in and logging out of each of them.
Facedekk is a premium app and provides you with the following wide range of features:
Post a single message to ALL your accounts or only to select accounts. Pick which accounts you want to post to when writing the message. Each message will be posted to the corresponding user's wall as that user!
Post status updates to your wall, your friends' wall, your fan pages or pages you are an admin for.
Post photos to your wall or your friends' wall. You can take a new photo to use for the post or select a photo already on your device.
View live feeds and filter by Live Feed, Pages, Status updates, Photos, Links, Videos Notes and Groups.
Tap on photos AND VIDEOS in posts to view full screen. Photos open up the Facedekk photo browser so you can view all photos in the album or view photo album thumbnails.
View wall, profile and photo albums of your friends and others that post to your wall or to your public Facebook feed. Just tap the user's name in the post and their Wall opens. Once the wall is open you can navigate to the User Info or Photo Album screen for that user.
View your friends list and access their wall from there. Friends are sorted alphabetically by default. Have a lot of friends? You can now SEARCH the friends list to find who you are looking for even quicker!
Manage Fan Page wall posts! Pages are listed and sorted by pages you admin and pages you have "fanned" or "liked". Post messages to both Fan Pages and Admin Pages.
Facebook Mail! Read messages in your Facebook mailbox. Compose new messages to your friends and reply to messages in your mailbox. Messages are marked as read as you read them. Message deleting is not yet possible.
Facebook Notifications. Not only to you receive notifications from Facebook you can also tap the notifications to view the user related to the notification as well as the photo, status, video or other posting the notification references.
Created another Facebook account? Just add it to Facedekk! It couldn't be easier!
Facedekk will run on your iPod, your iPhone and natively on your iPad as well.
Facedekk utilized the new oAuth2 protocol for Facebook authentication as well as integration of the new Graph API for data access. For reliability reasons, some portions of the app still use the older REST API for data access.
Create new photo albums and upload photos directly to photo albums from within Facedekk.
Note: Facedekk is not developed by Facebook.
You can purchase and download Facedekk app at the Apple iTunes Store.