WordPress.com, which is a free blogging platform launched a help center to assist people to start blogging on WordPress.com. Help center covers all instructions with pictures and videos from getting started to the advance topics. Some of the topics include How to fill signup form, what is dashboard, various dashboard settings, how to publish a post and many more.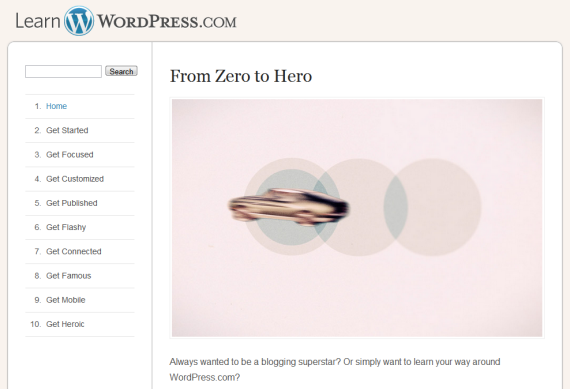 Although this help center is for WordPress.com blogs but following the help center instructions you can also work upon the WordPress.org self-hosted blog as both free and self hosted blog are similar, the dashboard is almost same.
If you are interested in blogging and want to start your own blog you can surely go and check out the WordPress.com help center. I'll recommend you to first start blogging with a free blogging platform WordPress.com or BlogSpot then when you become quite familiar with blogging you may anytime shift to self hosted WordPress blog.
You can anytime contact me regarding any help related to blogging. Cheers! :-)