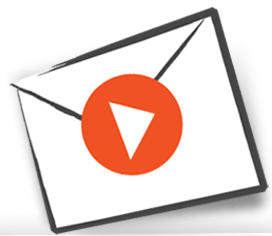 MailVU is a free online service which lets you record and share a video with anyone via email.  Its fast and easy to use and you can use it to send private video emails to family, friends or business associates.
You can send video mails of up to 10 mins. The service provides you with several self-destruction options – after # of views or # days. i.e. the video will be automatically deleted after the completion of total number of views or days as you will specify during the recording process.
The best thing about this service which I like the most is its easy to understand options and no need for registration to record and send video emails.
MailVU has many advance features which distinguishes it from other video sharing services. Below is a feature comparison table of mailVU against YouTube and Skype.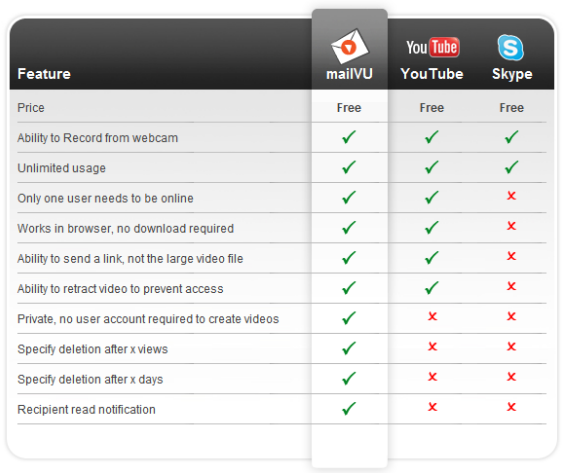 So get started now – record and send private video mails to your closed ones using mailVU and always be connected with them.