Cairo is a free closed source Software, which is an alternative to windows shell,
A shell is an environment for your computer that allows you to browse files, launch applications, and interact with your computer. The current Windows shell is the 'Start' menu, the taskbar, and if you have Windows Vista, the translucent window borders.
Cairo is a revolutionary software which completely transforms desktop, and makes it much more productivity and advances current technology standards. With a focus on stability, performance, and productivity.
Cairo fully supports Microsoft Windows 7 and Microsoft Windows Vista. Officially it does not support Microsoft Windows XP, however some users have had success.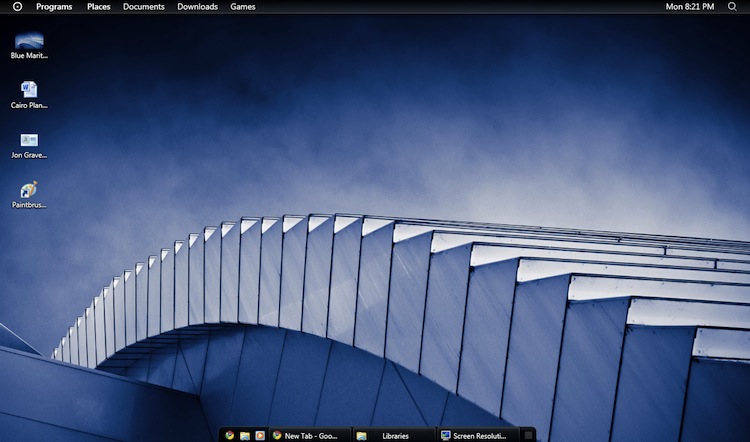 Cairo allows you to access your files and folders more directly from desktop, no need to open a separate file browser to access your files. Cairo makes your Desktop more dynamic, more productive and easy to manage, with key focus on stability, performance and productivity.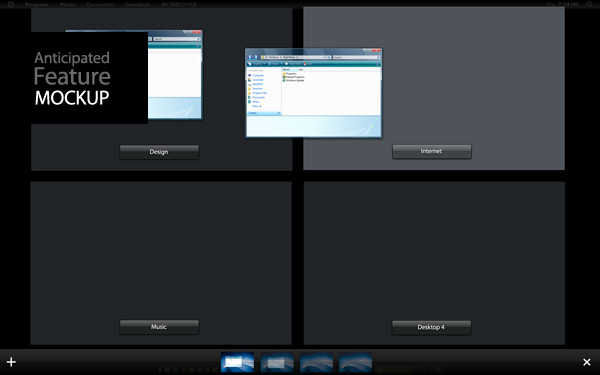 If you need more space to work, Cairo supports Multiple Desktops, you can add up to 16 virtual desktops to increase your working space. Easily switch between them with mouse gestures and keyboard shortcuts. Cairo also allows to assign names to desktops to easily manage and organize them.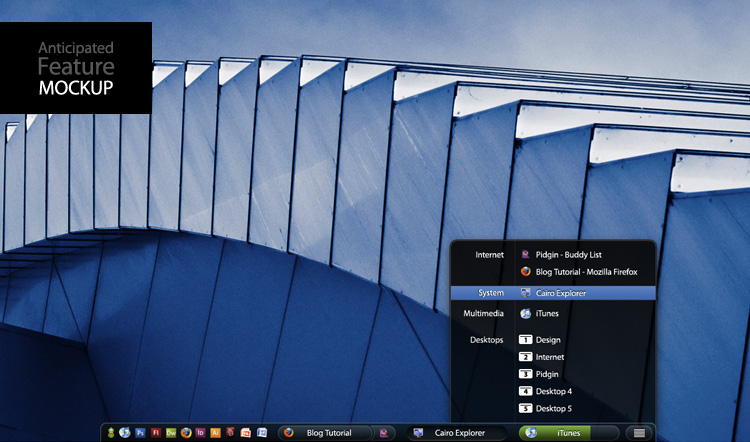 Cairo Taskbar has auto-sizing width, it only occupies the necessary desktop space required, and preserves the remaining desktop space for applications and wallpaper. It has many more features to easily organize the running tasks and open windows.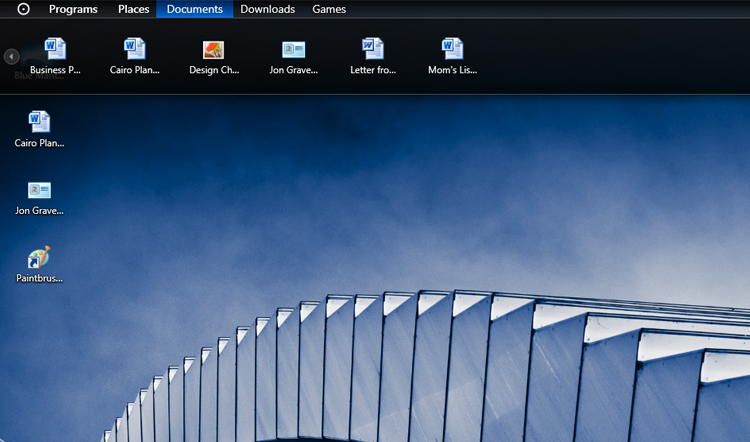 Create instant access to frequently used folders by simply drag and drop with Cairo Menu Bar. Simply drag your frequently used folder onto the menu bar and create explorable quick links. Just click the folder name on the menu bar to reveal contained files.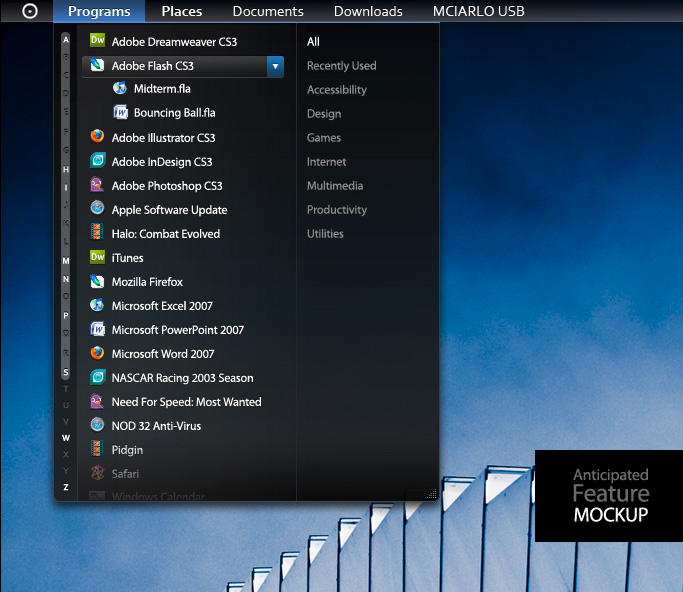 Customization is very easy in Cairo as it was built for power, reliability and speed. Its comes with options for interface Customization, plugin enhancement and user preferences, the user has all the options to manage Cairo as he/she wants and make the desktop experience more productive and friendly.
Cairo public alpha is available for download.
note: If you are installing Cairo on Windows XP, be sure you have .NET 3.5 installed.
For more information about Cairo visit the official Cairo Website.