Earlier I had written Zoom any Picture in  Facebook on just a Mouse Over that was about a Google Chrome Extension. Later that extension was causing some problems so I stopped using it. What I am going to discuss about today is also a Google Chrome Extension but I found this one more stable and effective.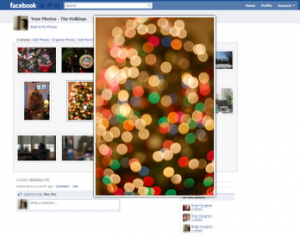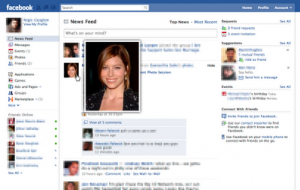 Facebook Photo Zoom is a simple Google Chrome Browser Extension that integrates with Facebook and allows you to zoom any image with just a mouse over. Just mouse over an image and this extension will load its larger version on the same screen. You can see the larger images of photo albums, profile photos and more.

You can quickly turn Facebook photo zoom off and on. Simply click on the FBPZ icon which appears in the bottom right of Facebook chat bar to toggle it on and off.
The extension can access your Facebook data and your browsing history, but there's no need to worry about your privacy. The author of this extension is a verified author and the extension till now has been downloaded and trusted 471,101 times. So you can use it without worrying about your privacy.
Also see: Download Complete Facebook Photo Album in Single click