People like sharing various images with others. They generally share images with their friends on Facebook. But what if anyone need to share pictures with someone who is not on Facebook, mailing them the images is a good options but recently I got to know about a much better option, DropMocks.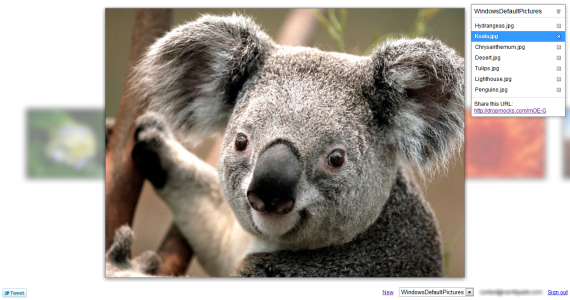 DropMocks is a simple web service which lets you create simple image galleries in minutes. With DropMocks you will get to create a simple image gallery which will be lot more easier to share and it will be much more comfortable for the other person to view the images.
Procedure to Create Simple Image Gallery using DropMocks
Goto dropmocks.com
Drag and drop images onto the page

Rearrange or delete the required image(s)
Copy and share the link with your friends
You can even rearrange or delete any image from the slideshow later on.
Checkout this sample slideshow I created with DropMocks.
You can also install DropMocks Google Chrome Application