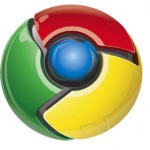 The Web Developer Extension for Google Chrome is a collection of various web developer tools. This extension adds a button at the browser toolbar. From where you can access all the tools this extension offers. This is the chrome version of the much popular web developer Firefox extension.
The extension offers the set of much useful tools for the web development work and is the best extension of its type till date. The extension has many features, mentioning all of them is be out of the scope of this post. Try the extension yourself to explore the various features it offers.

The chrome version of this extension lacks some features of Firefox extension because of the lack of support of the current chrome API. Some of such features are:
No 'Disable Javascript' Feature
No 'Disable Cache' Feature
If you have earlier used the Firefox version of this extension you might be aware of its utility. If you are about to use this extension for the first time, do share with us whether you found it useful or not?
Web Developer Extension Homepage
Also see: Get Real-time Traffic Stats without Logging into WordPress Dashboard