WordPress Stats Chrome Extension provides you with the real-time traffic stats of your blog without logging-in your WordPress dashboard. You will get all the stats data by clicking on extension icon near the address bar in Google chrome browser.
Many bloggers are in a habit to check traffic stats every few hours especially the novice bloggers, this extension will prove to be a great time saver for them.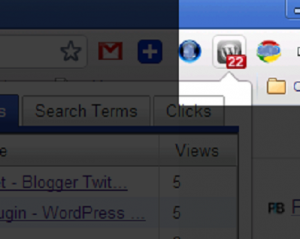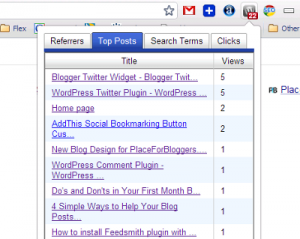 The extension provides info about the Referrers, Top Posts, Search Term and External Clicks.
I would have loved to see certain more features in this extension like, aggregated stats for a day, week and month. Because most people are more interested in total numbers rather than individual numbers. Hope to see this feature in its next release.
Upon installation you need to enter your website url and your WordPress account API key.
Note: In order to work this extension requires wordpress.com stats plugin installed in your blog. Otherwise it won't work.
I was worried about the privacy of my API key. Is it safe to give my API key to this extension? I was worried about this. I talked about it with the plugin's author he ensured me that there is no need to worry about any such thing. As this extension is approved by the official chrome extension gallery. It's safe to use.
Download WordPress Stats Chrome Extension
Visit Plugin's Official Page
If you like this extension and would like to always keep an eye on your blog's traffic stats, install this extension and let me know your response.